I like having house plants blooming in the winter. Seeing the colorful blossoms and greens gives me hope that spring will soon arrive.
Because my husband Bob was so sick this past December and died in January, I had no heart left to put my bulbs in soil.
Finally, I felt sorry for my amaryllis bulbs. Without any fanfare, I plopped them in a pot of soil. Now they have rewarded me with their trumpet-like blooms.
I have them out of the backroom and set them where I can enjoy the pink blooms in my kitchen now.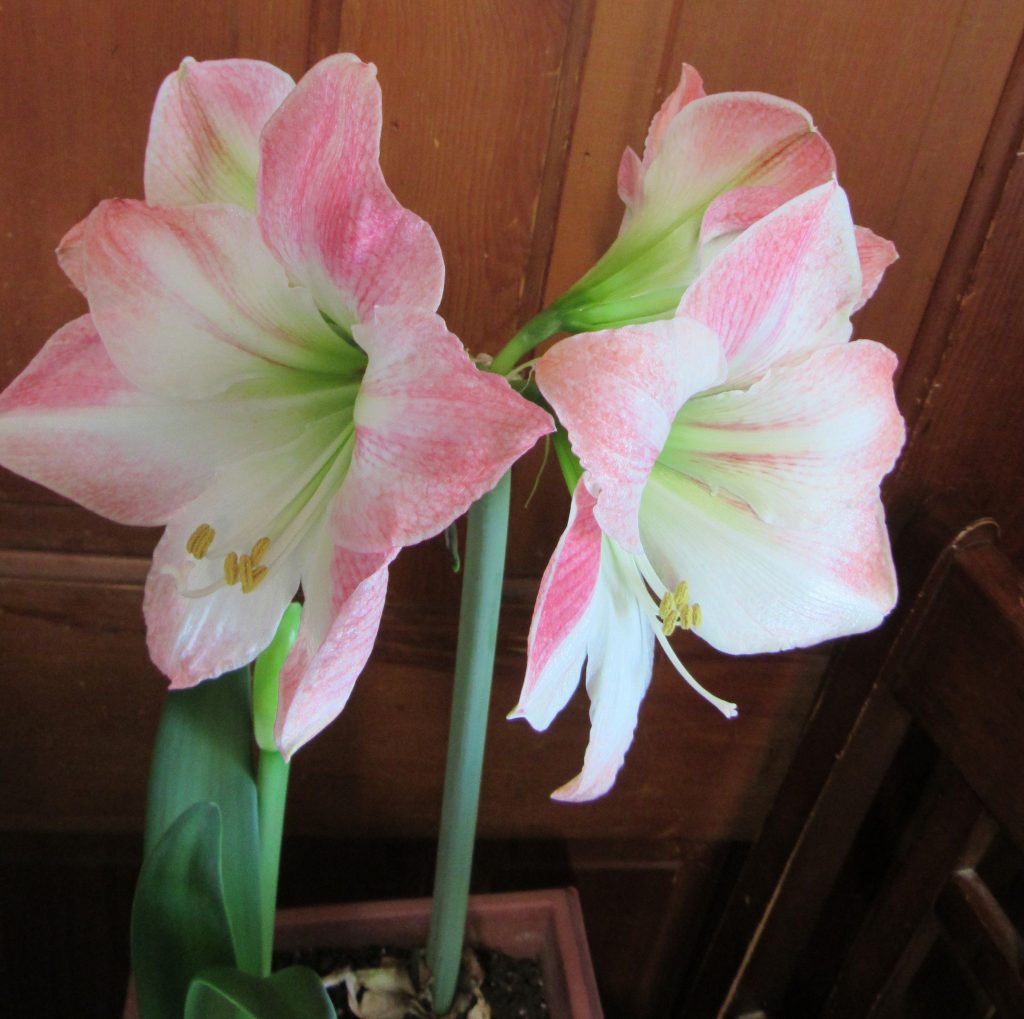 There are more flower bulbs and tubers in my basement. These are waiting for warm weather when I will place them in the soil outside. My fingers are crossed that they will do as well as these amaryllises have done.
Next week the temperature is predicted to turn warmer, without frost. If that is true all the bulbs will come out of the basement and start their journey to summer blooms.
Copyright © 2020 by Susan Manzke, all rights reserved