When a twist cap was too hard for me to open, I had Bob there to do the job. Now, I'm on my own.
There's a V-shaped gizmo in the kitchen to use for tough glass containers, but this won't help everything.
The other day Rebecca gave me some fruit cups. These make a tasty snack if a person can open them.
I love this mixed fruit. There is just enough for a quick pick-me-up, but I struggled to pull back the opening tab.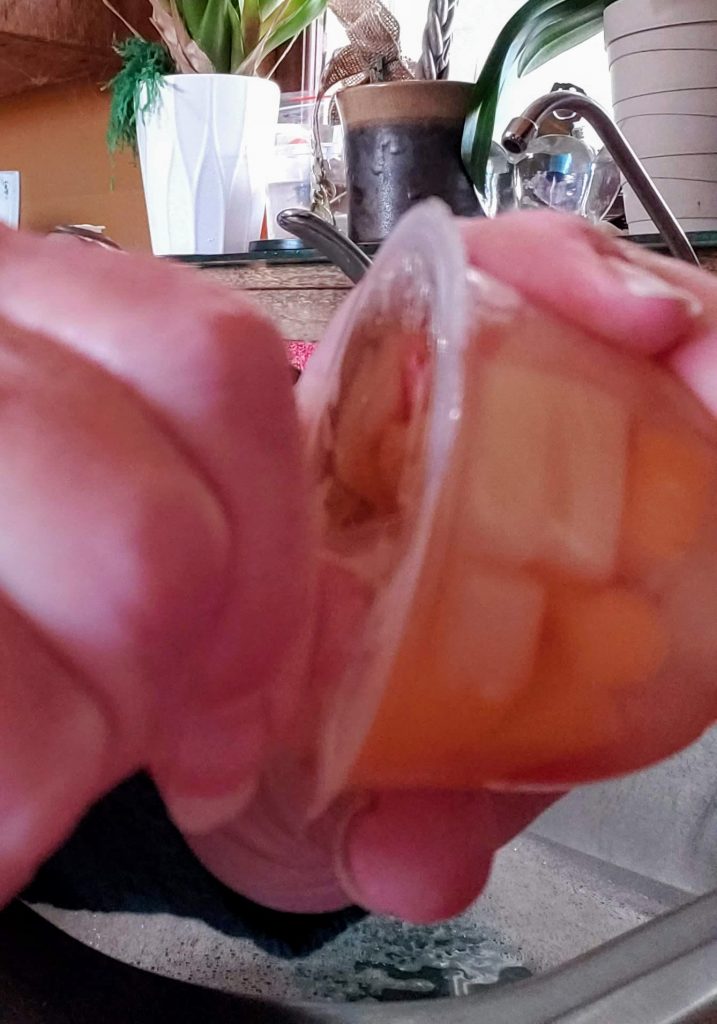 I went to open my snack by the sink. For sure when I opened it, juice would spill out.
No matter how hard I struggled, I couldn't get the plastic to pull back.
I went to Bob's office and found pliers to pull the packaging back. It slipped on the plastic so didn't help.
I did eventually get it off with my own fingers and had my snack, but next time I'll just use a knife to cut the plastic and be done with the struggle.
Those easy-open packages aren't always so easy, but at least this one gave me something to write about today. (imagine you see me grinning)
Now on to the next big battle.
Have a good day.
Copyright © 2020 by Susan Manzke, all rights reserved