I felt a chill this afternoon. Before going onto the front porch to feed the barn cats, I grabbed one of Bob's heavy shirts.
After feeding all those moochers, I got a laugh. I had missed a snap on the shirt and the front was cockeyed.
Bob had done this often. Many times during our life together I was telling him to fix his shirt.
Today, when I did the same thing, I couldn't help but laugh and thank my husband for all those years of fixing his buttoning/snapping.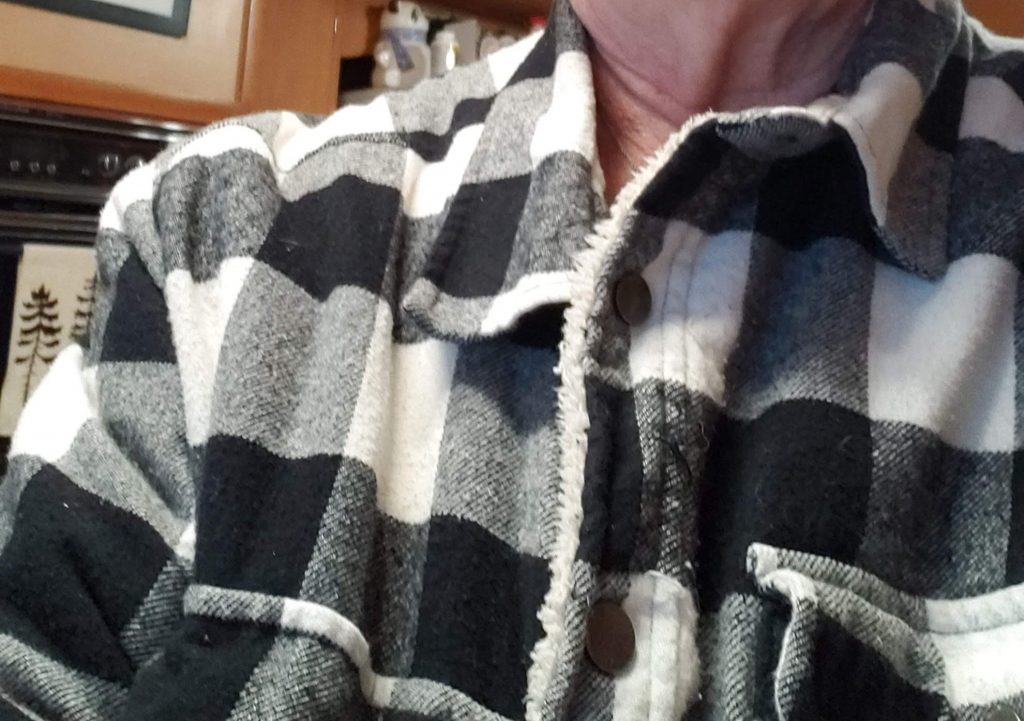 Copyright © 2020 by Susan Manzke, all rights reserved