As I have written about waiting for mail delivery and mail retrieval, today, I'm writing about mail.
I can't believe the amount that has arrived here lately. Of course, most are expressions of sympathy. I so appreciate every envelope I open.
Sometimes the littlest comment gets to me.
Today I'm sharing a bouquet sent from our friends at the library. It brightens our home, but I have to set it where the cats won't get to it. Cruella started pulling out the greenery before I stopped him.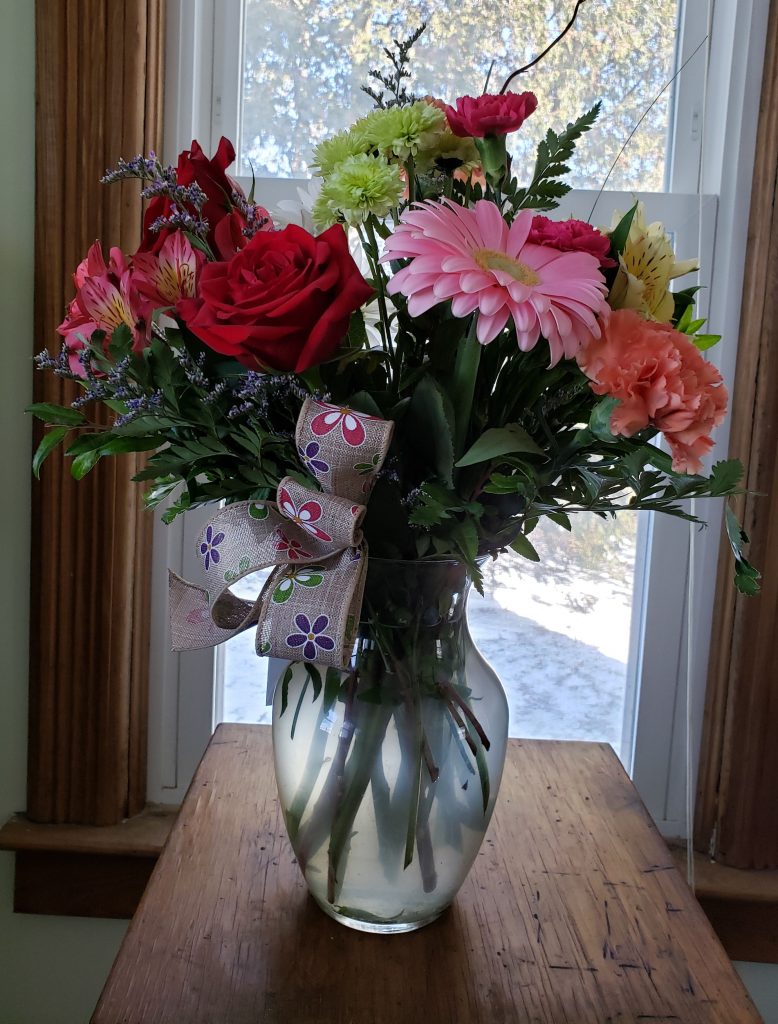 I'm going to have so many thank-yous to send I'll need a secretary (office assistant) to help. Most probably our family will lend a hand.
Copyright © 2020 by Susan Manzke, all rights reserved