Today I joined a group of women from the Outagamie County University of Wisconsin Extension – Association for Home and Community Education at their fall Picture Perfect program.
The people there were dedicated to repurposing cards and calendars.
Some of the women were taking old cards, cutting and pasting them together to form new cards.
One finished card example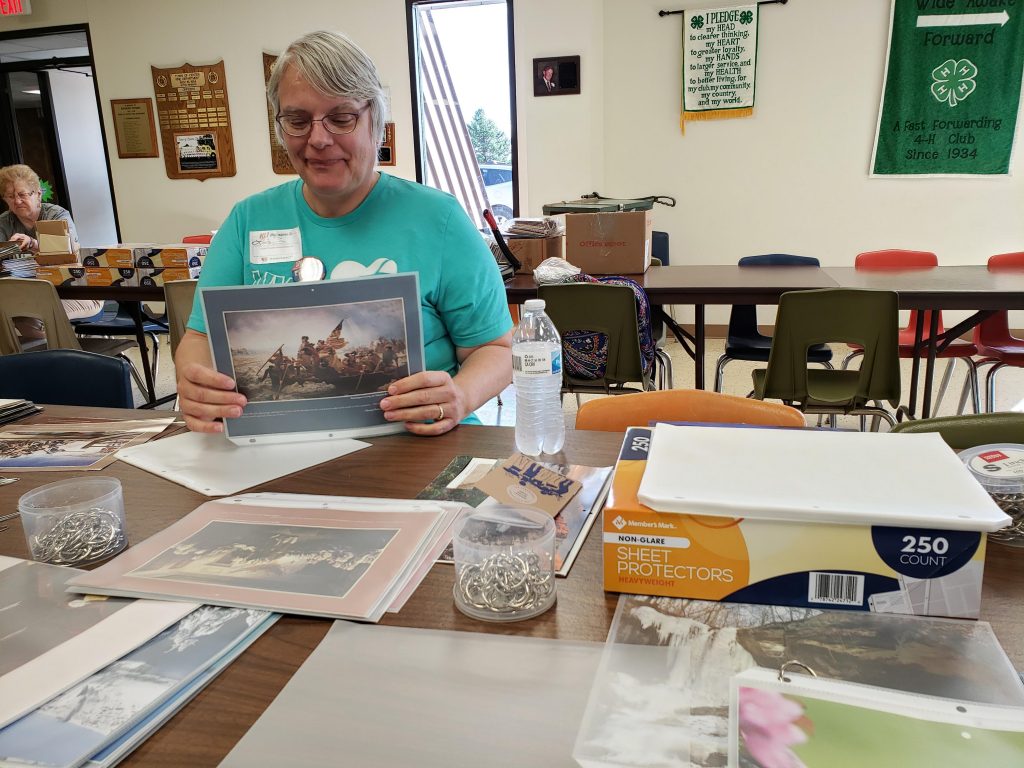 I worked across from Lois Schwister. We and others were taking old calendar photos, putting them into plastic sleeves, and making flipbooks. These would eventually be used by people with dimension.
The repurposed cards are given to other people to use as they wish.
It was a good day to work with industrious, talented ladies who also made a great pot luck lunch.
Copyright © 2019 Susan Manzke, All rights reserved