About a month ago I thought I had finished brushing away our dog Sunny's winter coat. He usually starts shedding in January, but this year he waited a little longer. I guess that was because of the terribly cold weather we had.
Last week, I noticed more clumps of hair coming off our dog. Some were vacuumed up in the living room–a few others now need vacuuming.
I took Sunny outside and started brushing away his second wave of shedding. After running through a swath of fur, I had to stop and remove the clump from the brush. Over and over again I freed the clumps until there were no more.
Sunny didn't seem to appreciate my work, though he did look a lot lighter.
I told Bob that we did not kill a rabbit in the yard, even if it looks like we had. All the hair on the grass was from Sunny, and some had even floated away in the wind.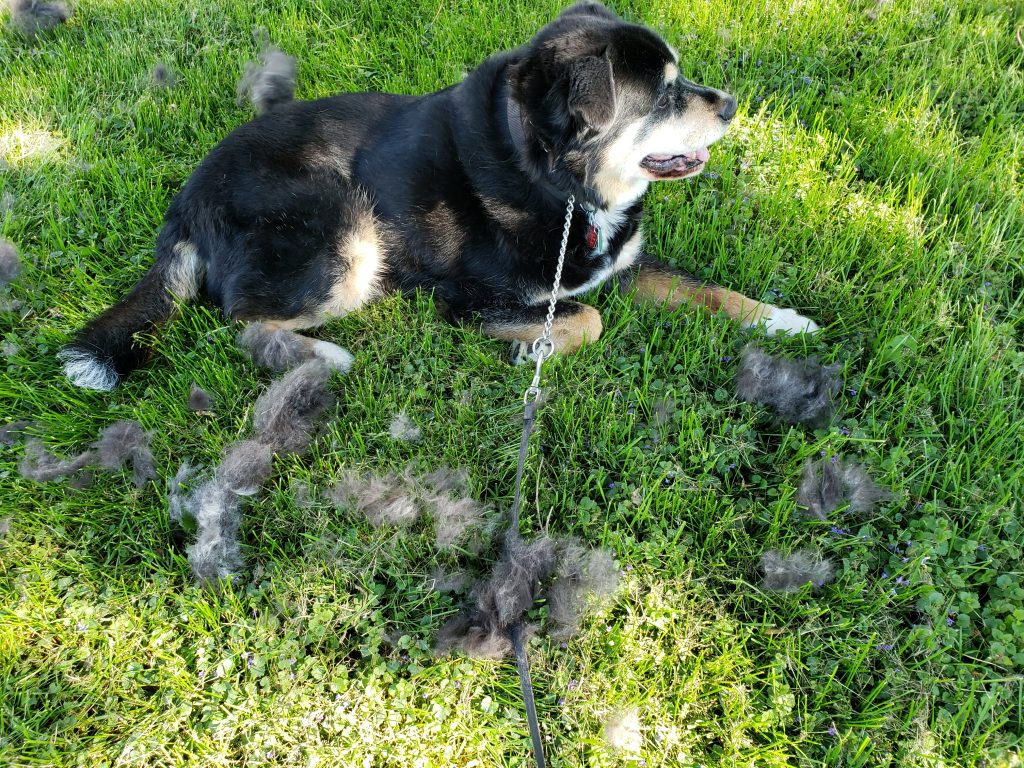 Sunny is all set for summer, except he'll probably have a third bout of shedding in about a month. But even with all that hair, I wouldn't trade him for anything.