Out in the country, there are many beautiful sights in spring. Trees starting to bud, flowers blooming–at least my tulips are getting close to blooming.
Another beautiful sight is seeing deer running across fields again. This photo shows deer kicking up their heels as they cross Sunnybook Farm.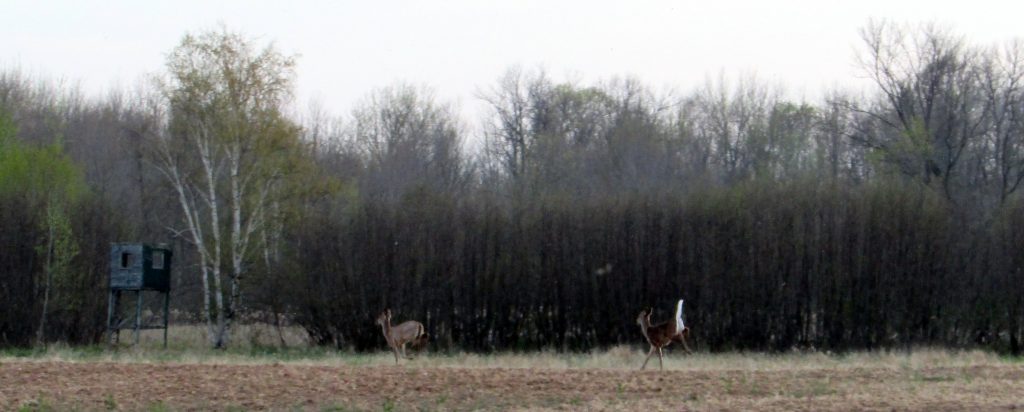 Bob and I love watching wildlife on our farm. When we were housebound, our only view was from our windows. Deer usually don't come close to our house. These two are far in the back 40. They are only seen from the seat of our cart, or tractor.
With binoculars, we saw some at a distance from our house. Nice to know at least some whitetail have survived our harsh winter. We now look forward to seeing new fawns as our weather warms.