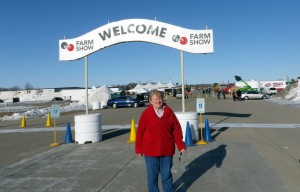 Last year, Bob and I had a great time talking to column readers at the Farm Show in Oshkosh. It is our advent of spring no matter the weather.
We are watching for signs of spring here on the farm. So far we've seen robins in the snow, along with distant turkeys, sandhill cranes and deer. It is good to see some survived the winter. Now I hope they can survive the spring which can be another starving time of the year.
Our next sign of spring should be Tuesday, March 25th. Hope to see you all at the show.
Susan