Stella returned to the Pulaski Veterinary clinic for a booster shot today.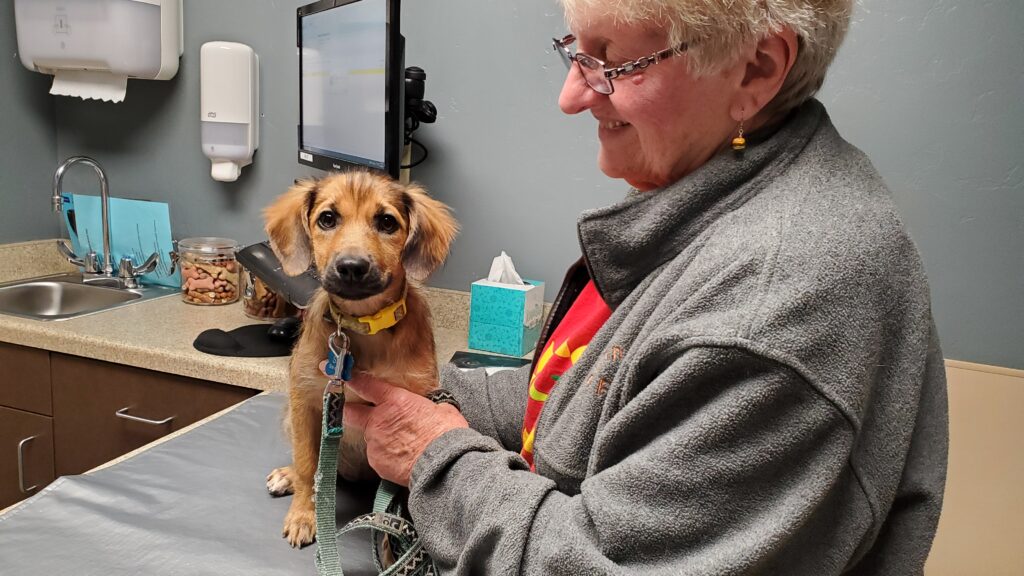 Before the vet administered the shot, he gave her a treat of soft cheese to lick off a paper plate. The idea was to distract her so she wouldn't associate pain with going to the veterinarian.
Stella gobbled the cheese and didn't even flinch when given the booster shot. In a month she'll be back again for her fourth booster. By then she'll be old enough for her rabies inoculation, too.
So far, Stella likes her trip to see her doctor.
By the way, she gained a pound since coming to live with me. Stella had to be treated for itchy skin. The pills worked. Her hair is growing back nicely.
Until next time, that's all there is from Sunnybook Farm.
Copyright 2022 Susan Manzke, all rights reserved.