I rode along today with Rebecca and Andy. We visited Rachel and David at their northern cabin. Here's what we saw.
A walk in the woods.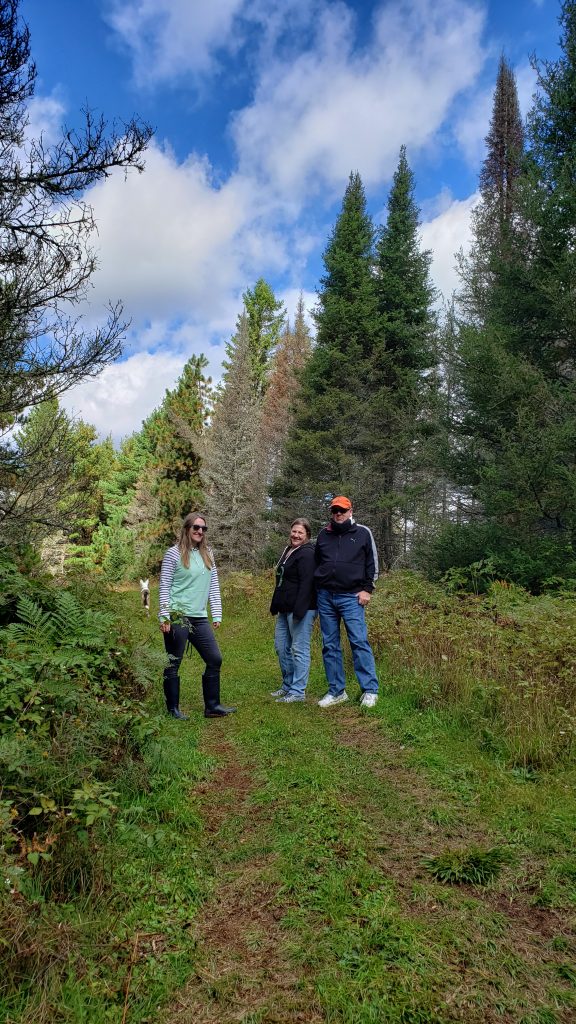 Rachel, Rebecca, and Andy as we looked about.
Wyatt catching up with walkers using his machine.
We had a campfire, hotdogs and s'mores — my first s'more of 2021.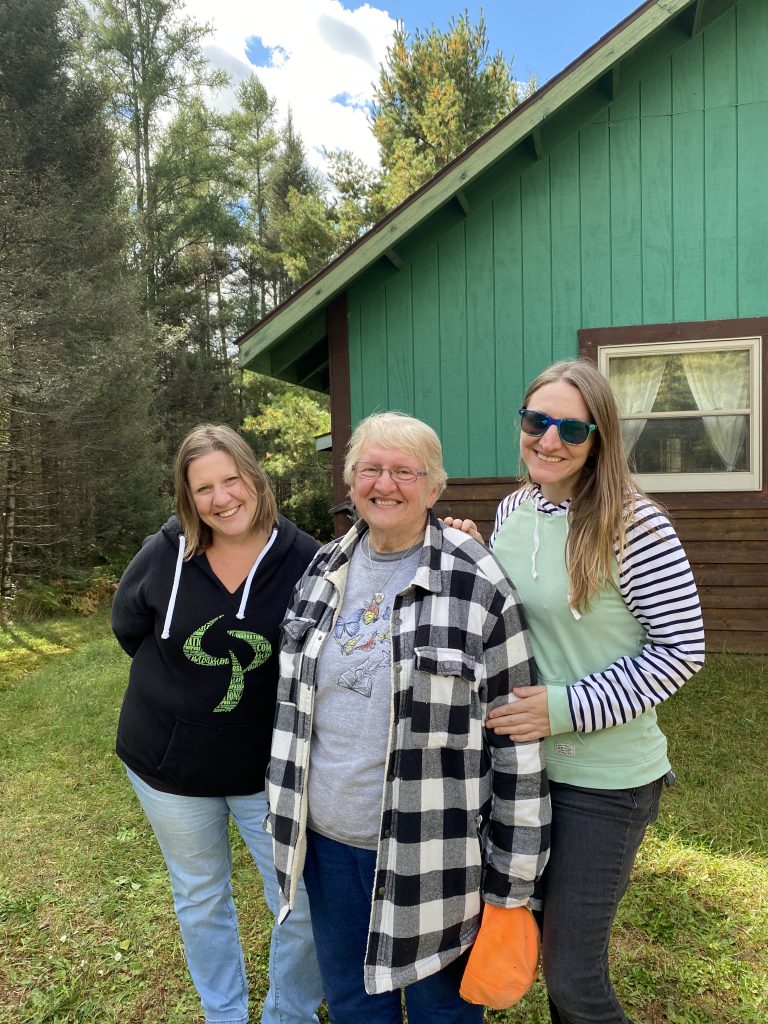 Rebecca, Susan, and Rachel on National Daughter's Day
I'm tired so that's it for now.
It was a good family day.
Until next time, that's it from Sunnybook Farm.
Copyright © 2021 Susan Manzke, all rights reserved