I've been waiting for America's Test Kitchen on PBS to review can openers. I finally saw a review the other day and instantly bought their winner an EZ-DUZ-IT can opener for myself.
I've been using an old electric opener and fighting it every day when I opened cat food. It was always hard to place the can in the proper position, usually taking me 3 or 4 tries before it would actually turn and cut the can.
Since I have arthritis in my hands I need a bit of help opening cans with a manual model. In the past, I tried one that cut the side of the can, but that didn't last long before the cutting blade wore out.
Here's a video of the first can I opened with my new opener. Sorry, I said mixer at the end instead of an opener, but I didn't want to do a retake and open a can I didn't need. I figure you'd get the message.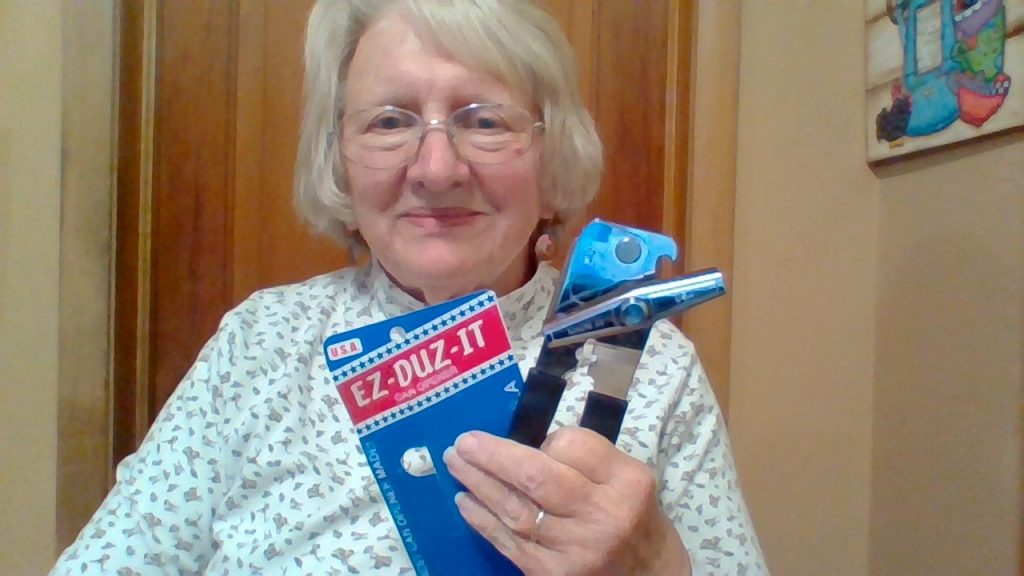 The large handle for the crank made it easy to turn.
I will now use this opener from now on.
Thanks, America's Test Kitchen for trying out a bunch of openers for me. This one cost around $12 on Amazon. I'm counting on it to hold up for years to come.
Copyright © 2020 by Susan Manzke, all rights reserved