For many weeks, I've been taking sunset photos from my front porch.
Here's one from September 10th.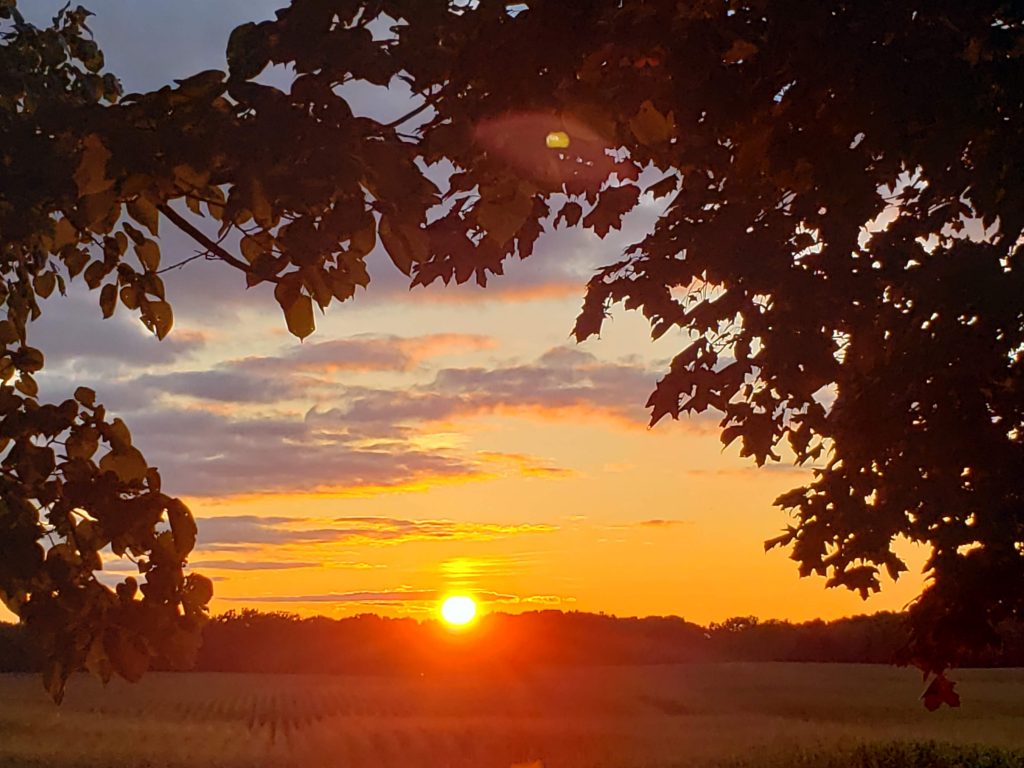 I'm sad when clouds take away this view. The last few evenings, I've missed out on sunset photos.
The best I could get was one on Sunday, September 13th.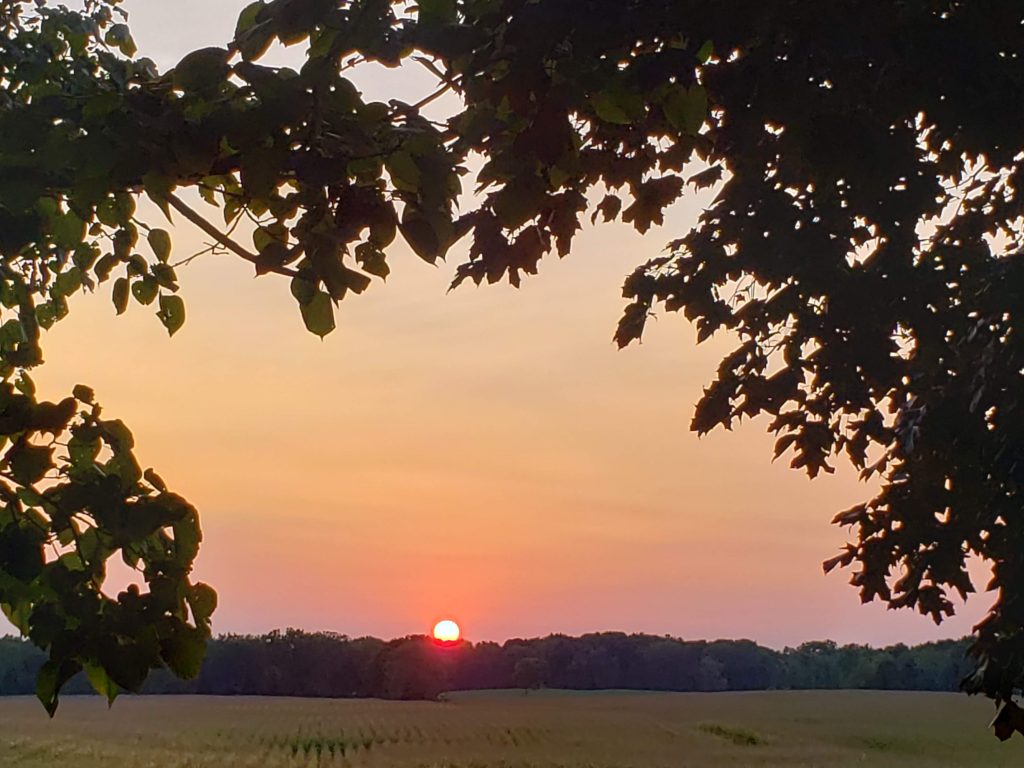 While out with my dog Sunny this morning I noticed the sunrise.
I grabbed this shot when I walked back into the yard.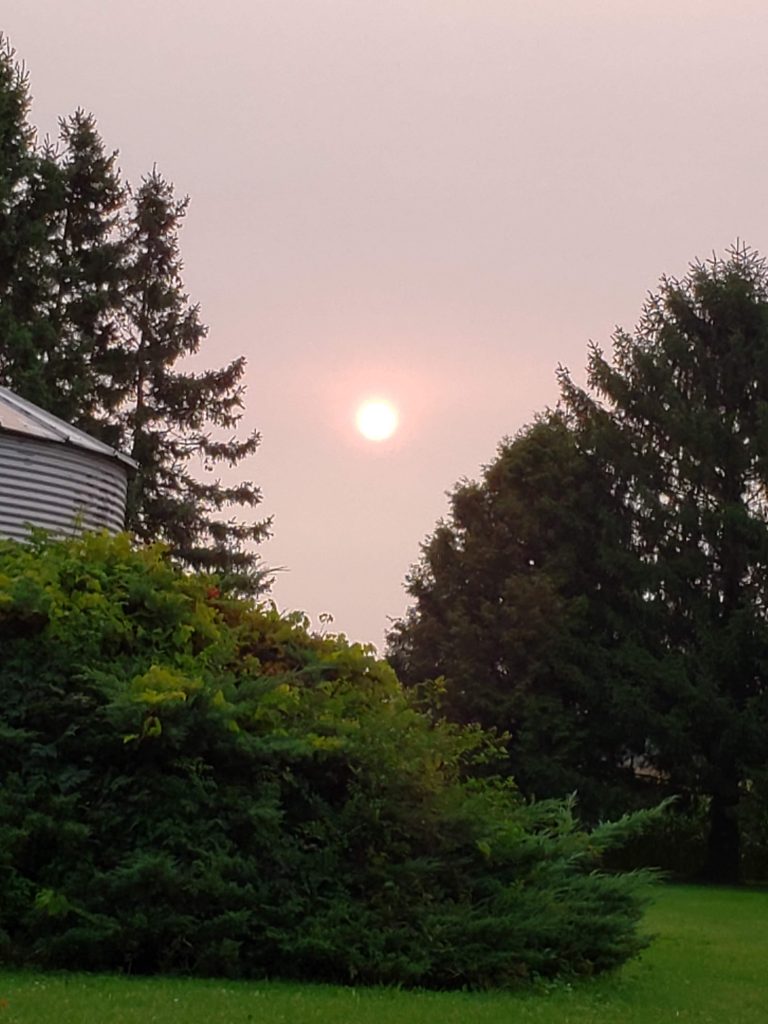 Both of the last photos were orange because of the smoke drifting all the way to Wisconsin from California.
The wildfires are horrendous out west. Pray for the people, the wildlife, and the western states.
Copyright © 2020 by Susan Manzke, all rights reserved