I found out that I can buy little frozen pizzas that I like.
But I don't want to turn on my oven. Instead I use my summer kitchen. That's a countertop oven or an air fryer–I have both.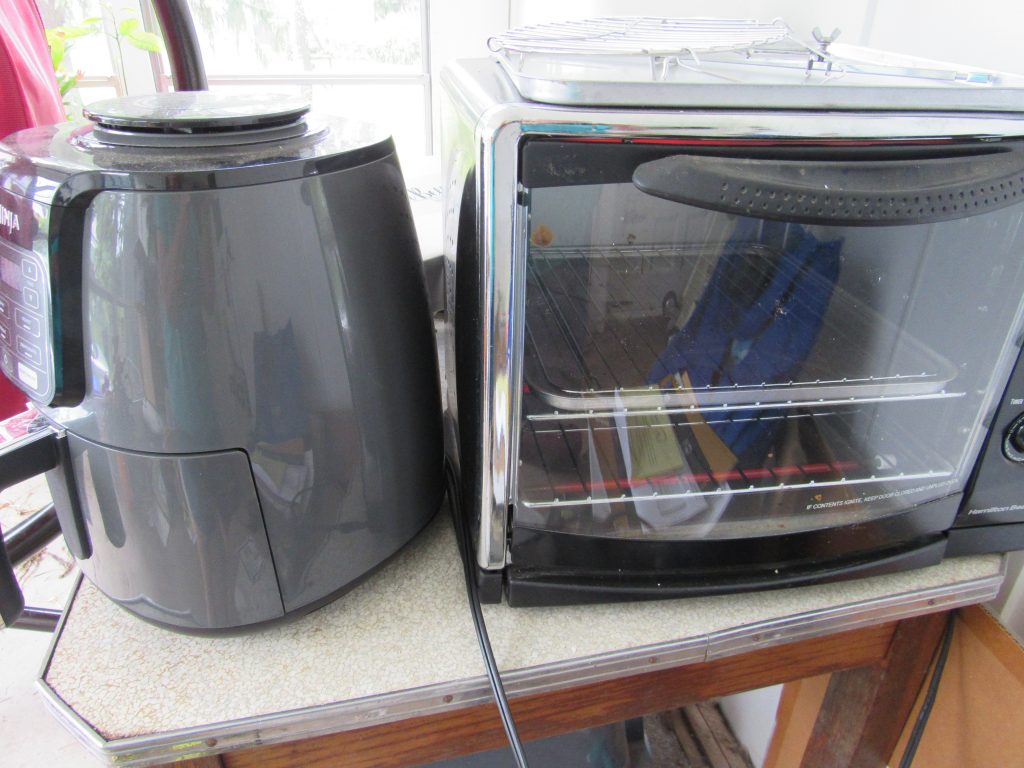 The countertop oven is perfect for pizza and having it on the back porch means the heat stays out there and not in the kitchen. (I know other people use their outside grills for pizzas too, but that's too bother and charcoal for just one person.)
Enough for a couple meals for me.
I think I'll try a soft taco shell pizza made with my own ingredients next. I just have to be careful that the soft crust doesn't slip off the peel.
I use the air fryer a lot, too. I've even made bacon in it. The heat and the smell both stay in the 'summer kitchen'.
I recommend cooking out of the kitchen on hot HOT days.
Copyright © 2020 by Susan Manzke, all rights reserved