I hate thinking of what to eat for myself. For 46 years I thought first of what Bob would like to eat. Now, it's just me.
Today's lunch was quick. Two eggs with mushrooms, onion, sweet pepper, and a bit of bacon were my ingredients. (I cooked the vegetables first before adding the egg.)
I didn't realize I'd make it into an omelet until I had the vegetables and eggs in the pan. At first, I thought I'd scramble everything together. When I added a bit of cheese it became an omelet.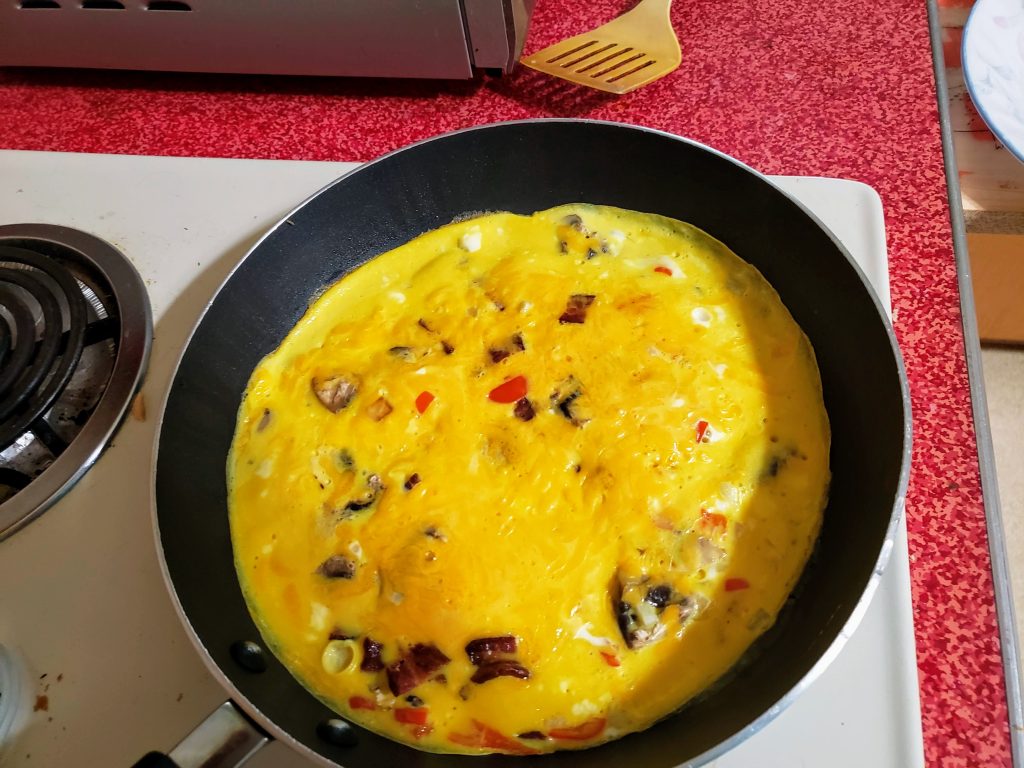 It almost slid out of the pan in one piece but since I had a lot of veggies, it broke a little.
With whole wheat toast, this was a good lunch.
Bob and I often had breakfast for lunch or even dinner.
Today, I gave Car-E a little lunchtime snack. He ate nicely.
If another pet looked like it wanted a taste, Car-E would growl and attack his food so no one else would get any.
Copyright © 2020 by Susan Manzke, all rights reserved