I have wanted to view this video for a few months. I saw it for a price on Amazon Prime.
Since I didn't want to pay to watch this I finally remembered what I could do. I borrowed it from the library. It was actually in my local library and was on the shelf. I was able to pick it up curbside the same day.
The four dames are Dame Maggie Smith, Dame Judi Dench, Dame Joan Plowright, and Dame Eileen Atkins. All these women are fantastic actresses, starting in their youth and continuing through their lives.
These four have been friends since the 1950s. In this video, they visit and talk about their lives, loves, and friendships.

It is about 86 minutes, but I wish it was longer.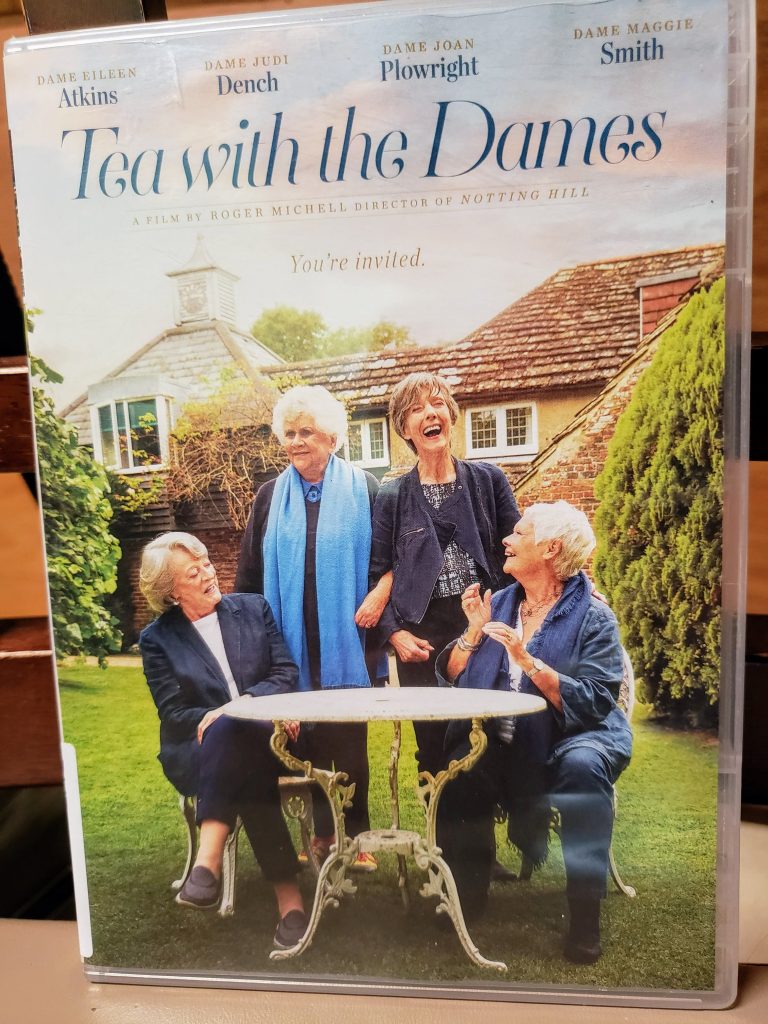 I recommend this video to anyone who has enjoyed the many acting endeavors of these women.
Copyright © 2020 by Susan Manzke, all rights reserve