Spring continues no matter what we humans are doing or not doing.
Our pear trees are filled with blossoms from top to bottom. It looks like my pear harvest will be a great one. So remember me in the fall if you want some.
The apple trees are far from their full bloom.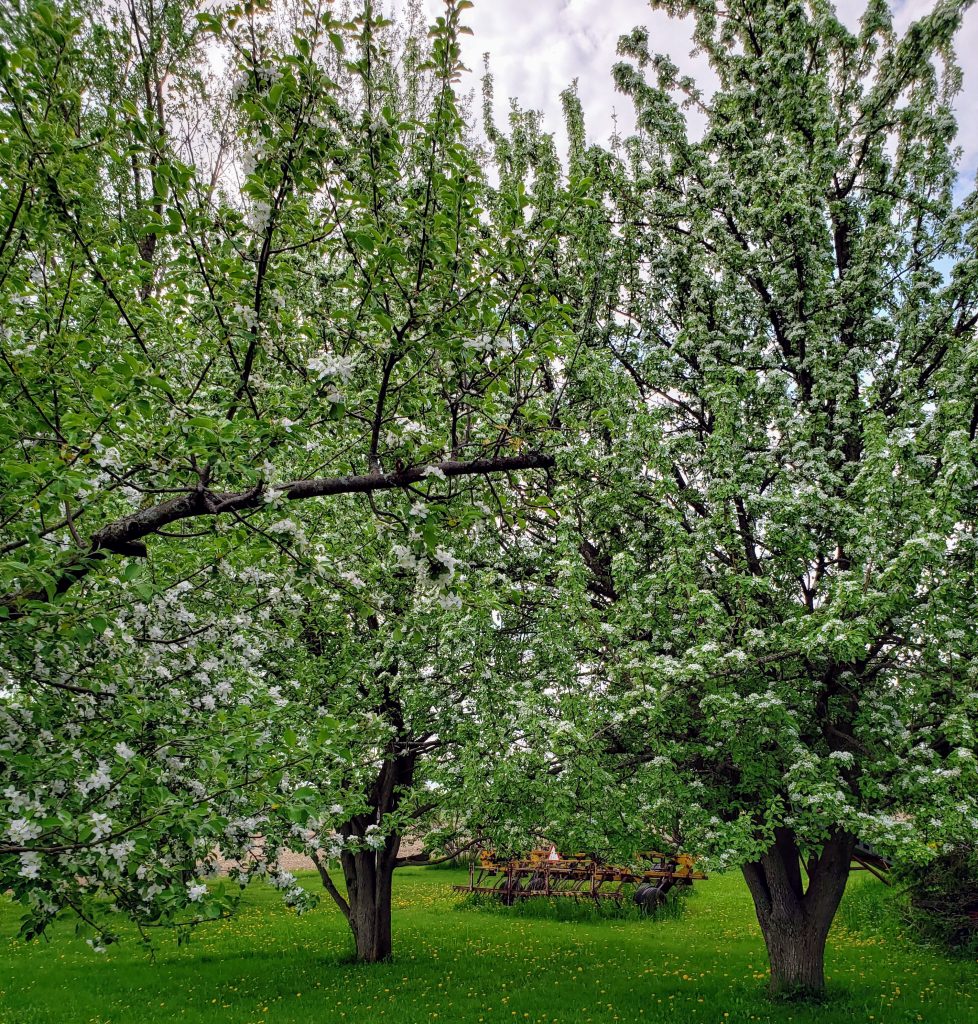 The pear trees are in the background and the branch to the left is from one of the old apple trees. Its blossoms are just starting to open.
If all goes well, fall will mean a lot of fruit. And as I said I'm willing to share as long as you're willing to pick.
The seasons will continue. Let's hope that there are many, many people here to appreciate the changes and the bounty nature provides us.
Copyright © 2020 by Susan Manzke, all rights reserved