Today I took a bit of my leftover taco meat and turned it into chili mac.
The ingredients: cooked macaroni, taco meat, can of diced tomatoes, can of kidney beans, some leftover refried beans and chili seasoning.
I didn't measure, I just made it.
Lunch was a bowl of chili.
Now I have leftover chili along with some leftover taco meat.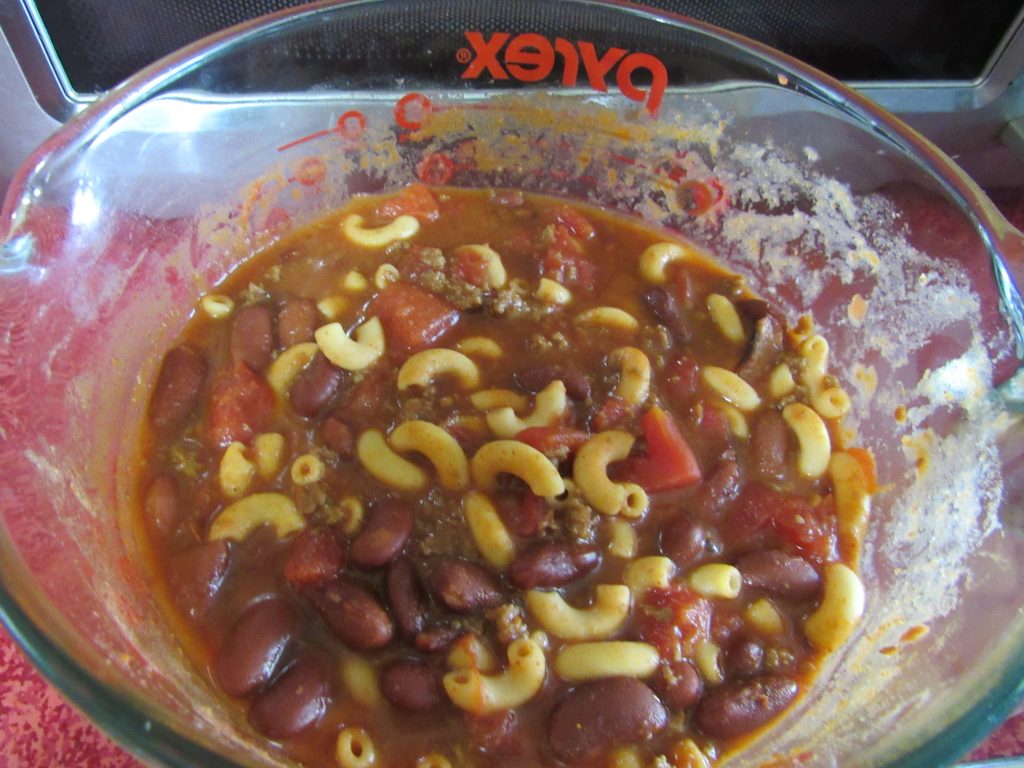 I guess I'll have a few more meals before I make too much of something else.
Copyright © 2020 by Susan Manzke, all rights reserved