It wasn't long ago that I wrote about starting to sprout alfalfa seeds (March 19 blog). I actually had them started a day before posting about this venture.
The first batch is ready to eat and I'm enjoying them. It's something fresh and green in my diet.
Besides alfalfa sprouts, I've also started a mix with clover and another with lentils, peas, mung bean and adzuki bean–whatever that is. These just went into the sprouter yesterday and I already see little shoots starting to pop out today.
Since I'm having so much fun growing these seeds, I went searching for my old sprouter. I remember that two of the plastic levels had broken. Maybe I threw the whole thing out at that time, but maybe I didn't.
Guess what, I found my original sprouter or at least half of it, and now I'm able to have more seeds going.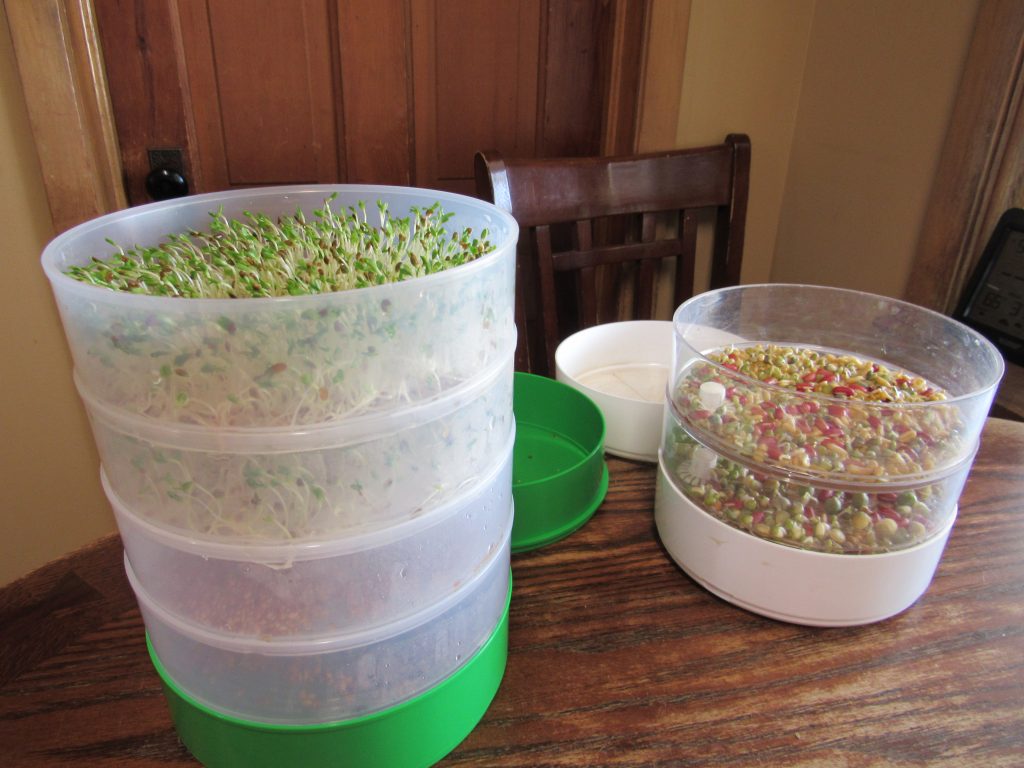 The new set up is on the left and the old sprouter is on the right.
I've been munching alfalfa sprouts for a couple of days. Finally, I have enough to make a mouthful. If I keep the seeds cycling through the containers, I should have something growing to eat every day.
I bought my packaged seeds online through Amazon, but from the Sprout House (www.sprouthouse.com).
Copyright © 2020 by Susan Manzke, all rights reserved