I am challenging myself to write something on my blog every day. I've been trying to do this for some time now, but now, with the new changes in the world, it has become even more difficult. I won't be getting out as much now.
I have food in the pantry, the refrigerator, and in the freezer. I even make my own bread–I got in the habit of making bread because Bob only liked my bread and not any store-bought varieties. Now I'm hooked on my own baking, too.
On a news report, I heard some of the food that people need to replenish often. They talked about needing bread, eggs, and milk.
Besides making bread, my hens help solve the egg problem for me. I usually get two to three a day. When I feed the girls I gather eggs and thank them for their efforts.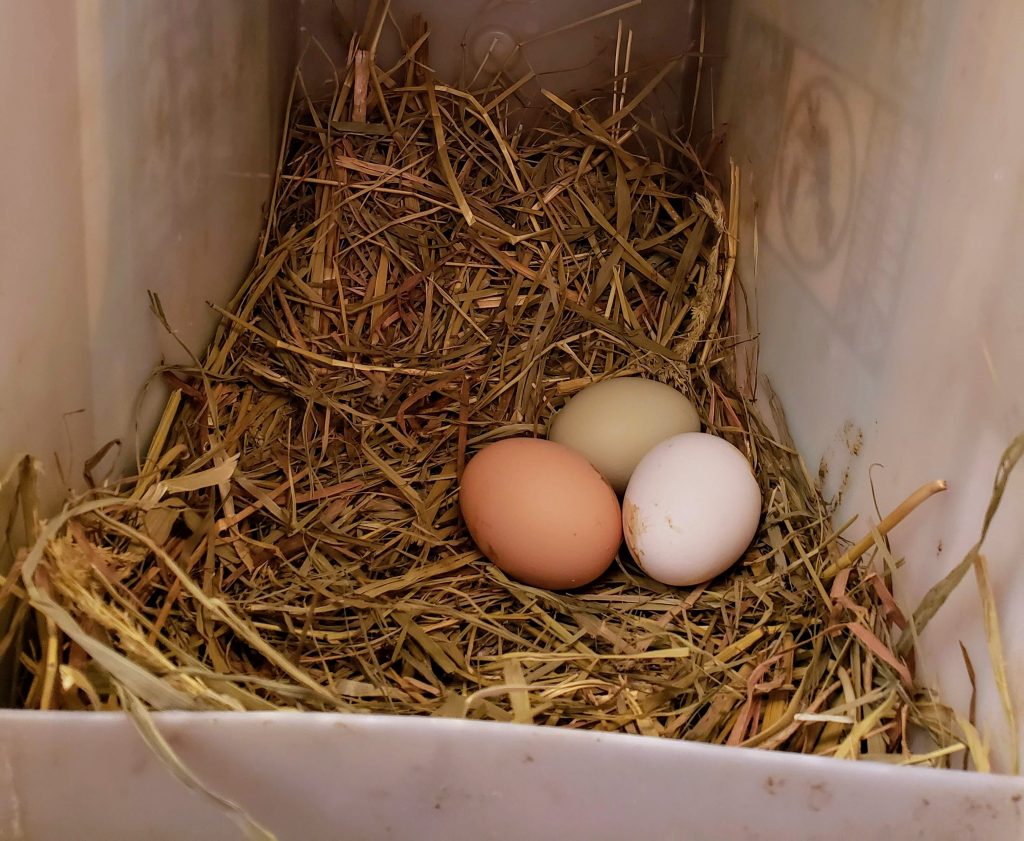 Bob made the nest boxes we have out of five-gallon buckets. The girls seem to like one more than the other two we have. I always find all their eggs in one nest. They must take turns.
I usually can't eat all they give me, but with the chickens around, I won't go hungry.
Now I wonder what I can do about milk. Hmmm.
Copyright © 2020 by Susan Manzke, all rights reserved