Today I went to the new coffee shop, JSA Coffee Roasters, 406 N Main St, Seymour. There I met an old friend, Jane.
We sat and sipped on our drinks, catching up for about two hours.
My drink of choice was a hot chocolatey coffee. Jane had an extra-strong coffee on ice.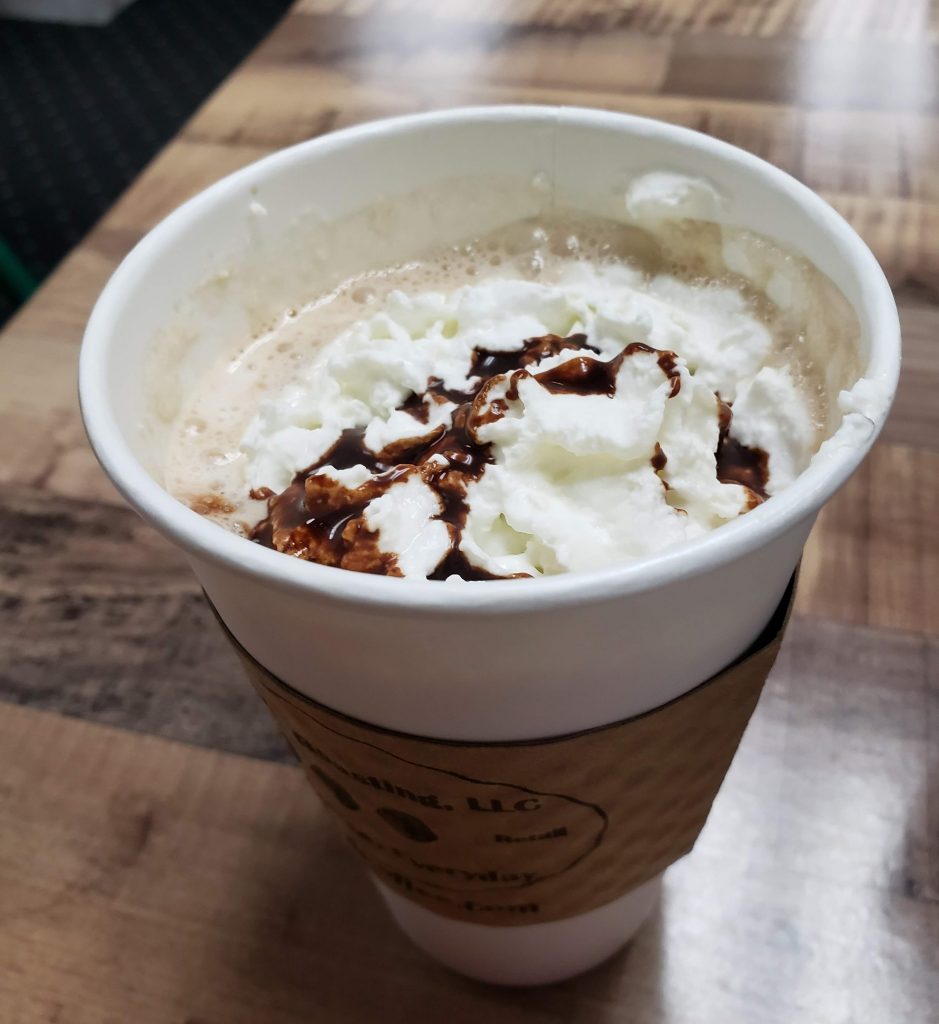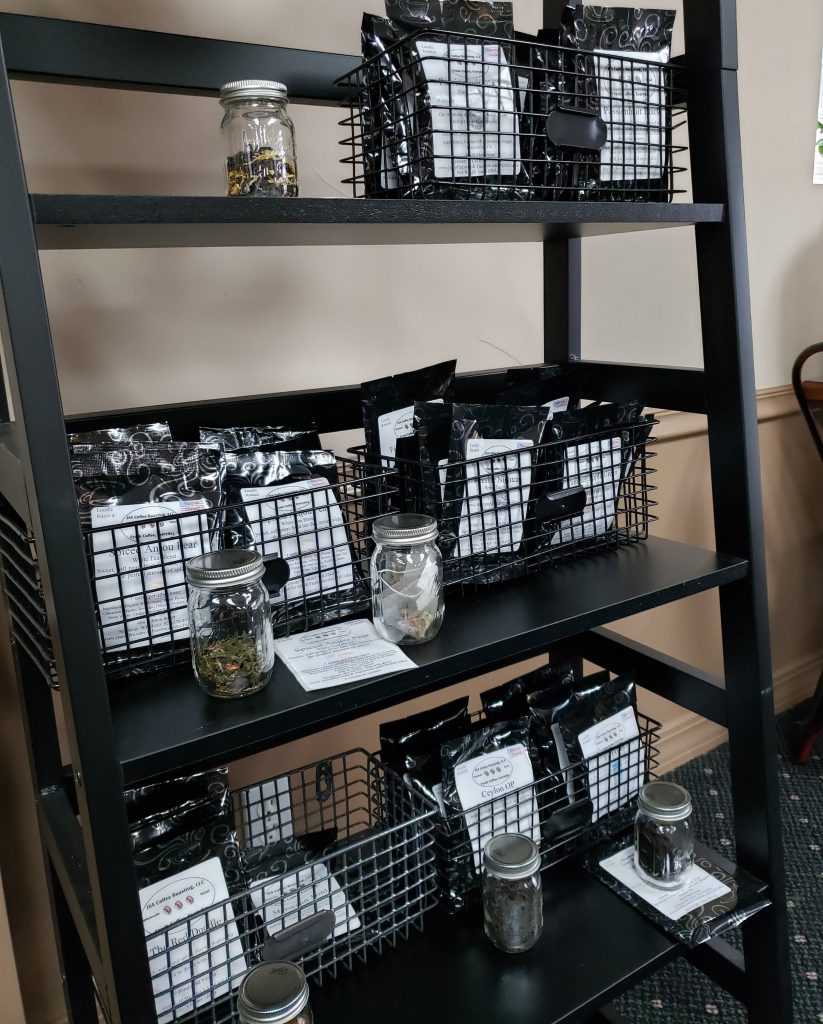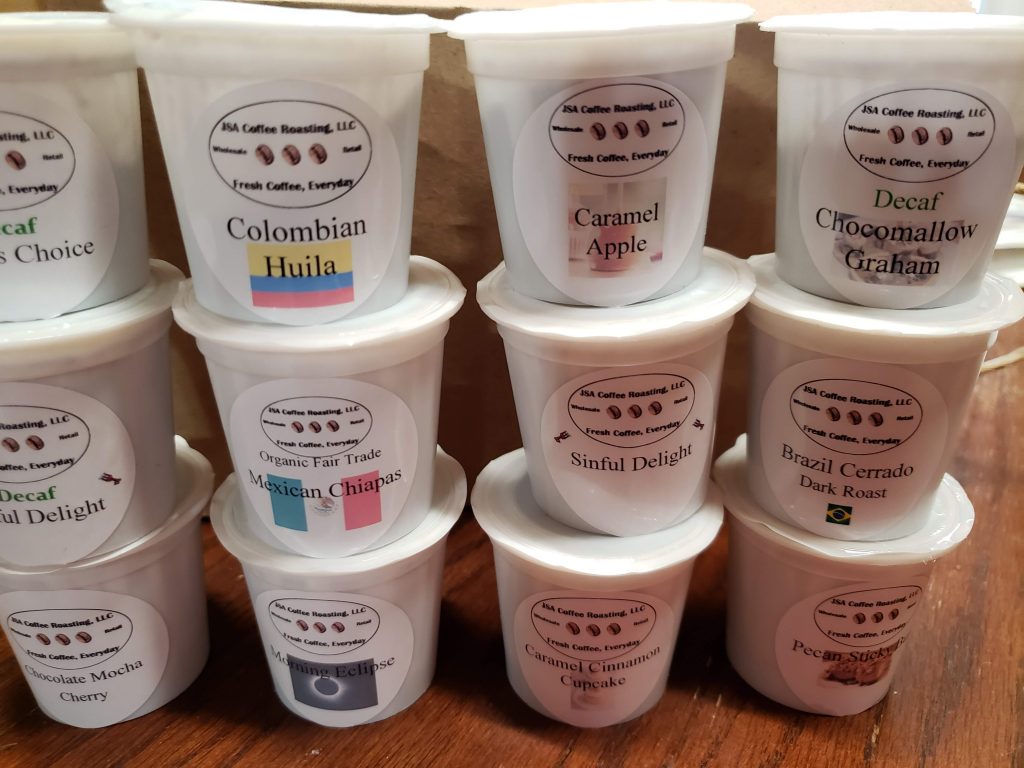 There are many flavors of coffee and teas to drink. I'll try one of my pods soon and keep notes on which flavor I like best.
Meeting an old friend at a new coffee shop was a good thing to do on a gloomy/rainy day. Both made me smile.
Copyright © 2020 by Susan Manzke, all rights reserved