I just took out the last Kolacky my friend Joyce made for my family last week. Only a few survived but I ate them sparingly.
Since they tasted so good, I looked up a simple recipe I had in a notebook. I'm sharing it here. It probably isn't as good as Joyce's, but you have an idea of how these cookies are made.
Kolacky
Ingredients
3 ounces cream cheese
1/2 cup butter, softened
1 cup all-purpose flour
1/2 cup any flavor fruit jam
1/3 cup confectioners' sugar for decoration
Directions
Mix cream cheese and butter until smooth. Add flour slowly until well blended. Shape into a ball and chill overnight or for several hours.
Preheat oven to 350 degrees F (180 degrees C).
Roll dough out 1/8 inch thick on a floured pastry board. Cut into 2 1/2 inch squares and place about 1/2 teaspoon jam or preserves in the center. Overlap opposite corners and pinch together. Place on ungreased cookie sheets.
Bake for 10 to 12 minutes in the preheated oven. Cool on wire racks. Sprinkle kolacky lightly with confectioner's sugar.
Since I haven't made this in years, I can't vouch for their taste. This is very basic and the jam can be replaced with soaked prunes.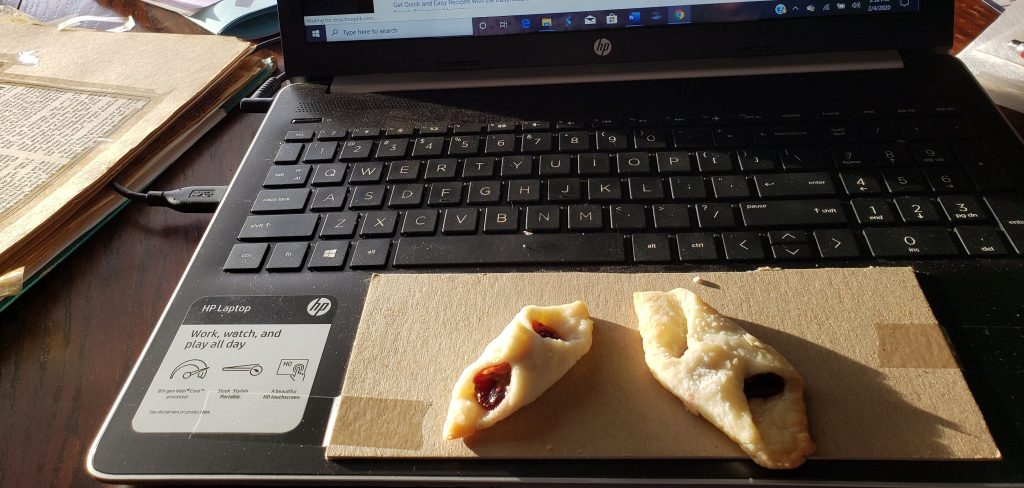 Let me know if you make Kolacky.
Copyright © 2020 by Susan Manzke, all rights reserved