Bob used to take food and water out to the barn for the cats that live here. He'd carry everything in one 5-gallon bucket. After a few big snowstorms, we trained the cats to come to the house for food and water.
After the change, Bob continued to carry the large bucket around. One place he took it was to the mailbox. When he had it with he could drop all the mail in the bucket and not lose anything to the wind.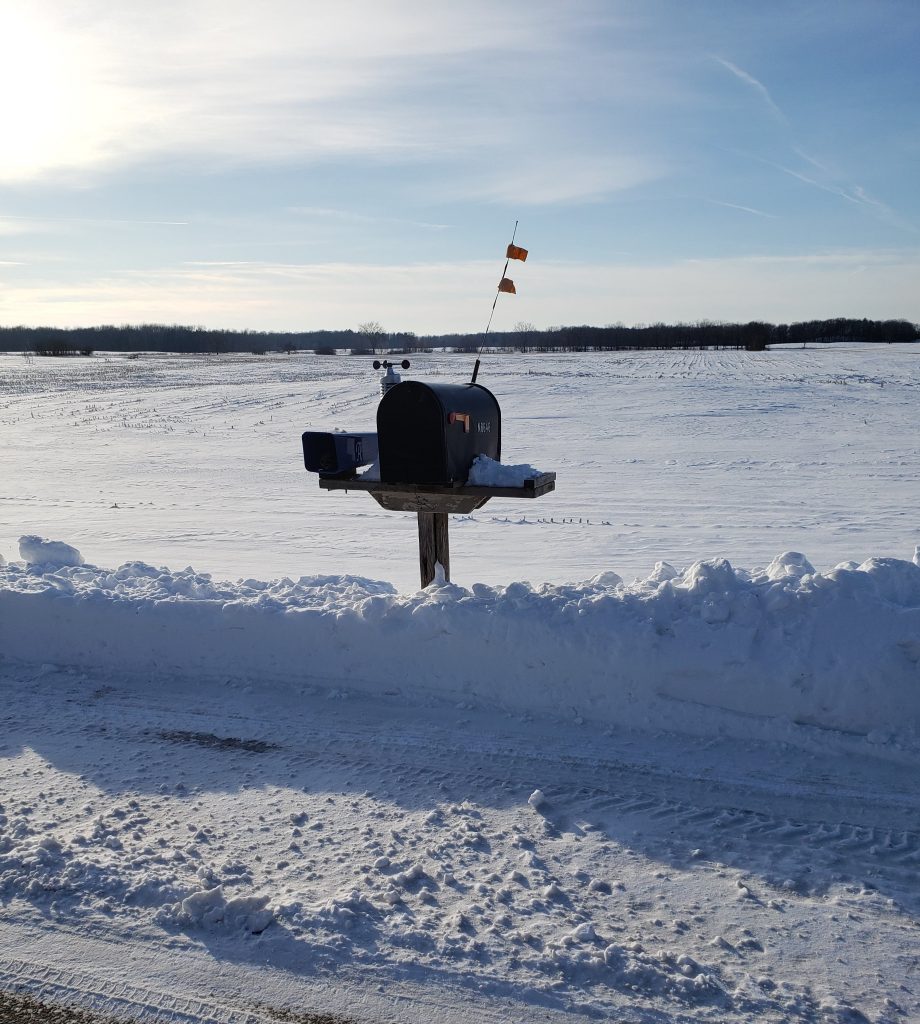 Bob carried the bucket all winter long. He said he did this in case he fell. Because of his bad hip, if he ended up on the ground, he needed something to push up on to get up.
I started carrying a bucket with me when I go to the mailbox. Wicked winds have caught newspapers in the past. Now they are dropped safely in the bucket.
Bob always had great ideas…and a soft heart when it came to barn cats.
Copyright 2020 © by Susan Manzke, all rights reserved