After talking to our regular doctor, Bob and I are again trying to eat healthy. We have cut some carbs, but not enough. Bread is on the chopping block. Guess it's oatmeal for breakfast and not toast tomorrow.
Anyway, we bought an assortment of vegetables at the grocery store. When we were in the freezer section I got stirfry packages and peas and some other stuff. Then I saw a new addition to our small-town store.
Next to the cauliflower florets was a package of Buffalo cauliflower. I thought flavored cauliflower would appeal to Bob–he really doesn't care for ordinary cauliflower.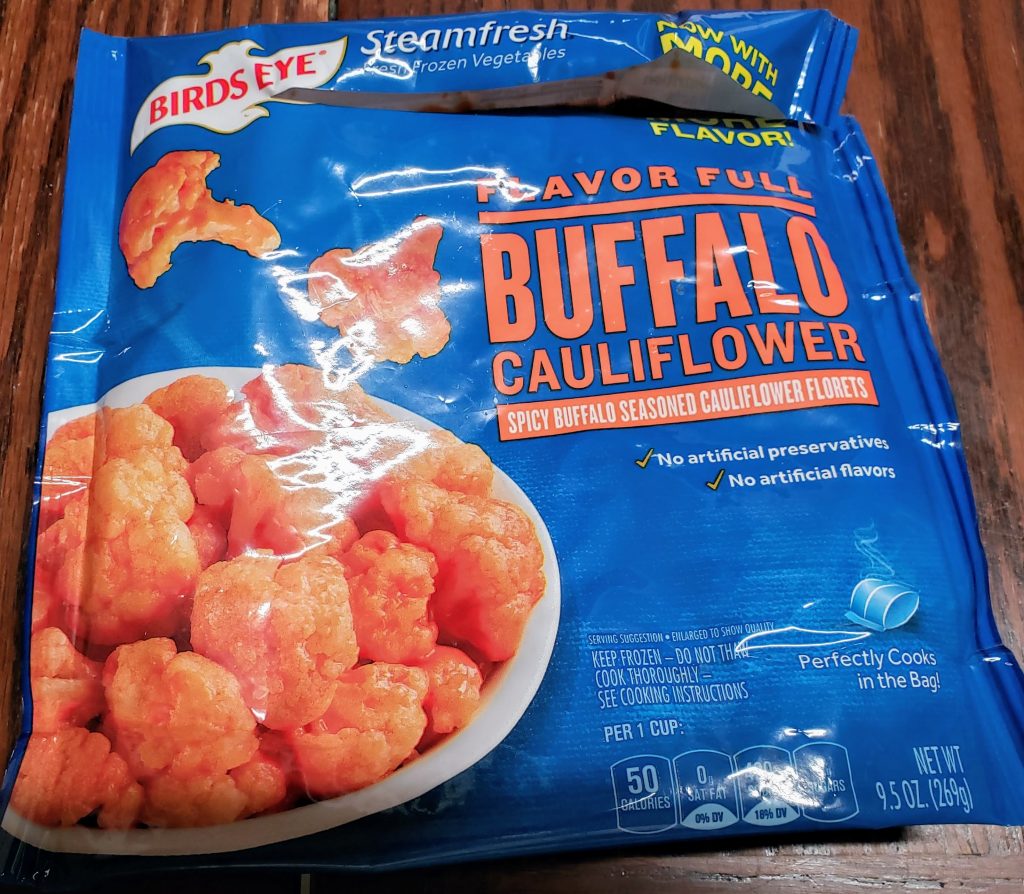 We bought it and made it as our side dish tonight.
I'm not too fond of spicy food, but I did make an effort to eat my serving. Bob didn't care for the spicy cauliflower either.
When other food doesn't meet our tastes, I can usually share it with our chickens, but not this time. Too spicy for our girls.
We ate about half of the buffalo cauliflower and tossed the rest.
Maybe this wouldn't be spicy enough for some people. It was too spicy for us.
Just a warning for others like us, who take spice on the light side.
Copyright 2019 by Susan Manzke, all rights reserved.