It is a season for melons. Most are coming from the south, as they started growing earlier than here in Wisconsin. Today, I was thumping some watermelon at the grocery store looking for a tasty one.
After bringing the melon home, I sliced it into bits for Bob and me.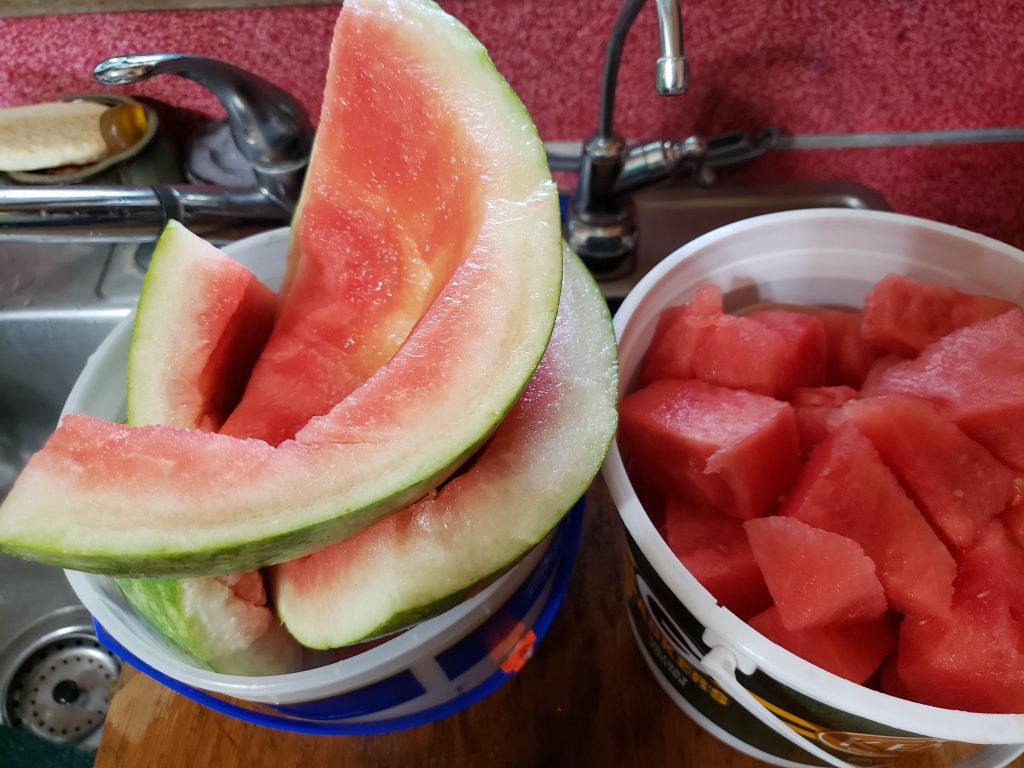 The extra treat came when I took the rind out for our chickens.
The melon was seedless, so there were no seeds to spit, yet it was enjoyed by all.