For the first time this year, Bob and I were able to dive the cart all the way down the lane toward our woods. Because of this, we changed where we set up our critter cam–it's farther back, tied to a tree, right now.
On the way back to the farmyard, something moved ahead. It was a deer! Walking along the ditch.
Using my cell phone camera, I tried to get a closeup–that works better with my camera which was on my desk at home. Anyway, I did snap a few shots of the deer as it walked along the overgrown ditch.
Sunny, also watched the deer walk. He got all excited and wouldn't settle onto the seat again.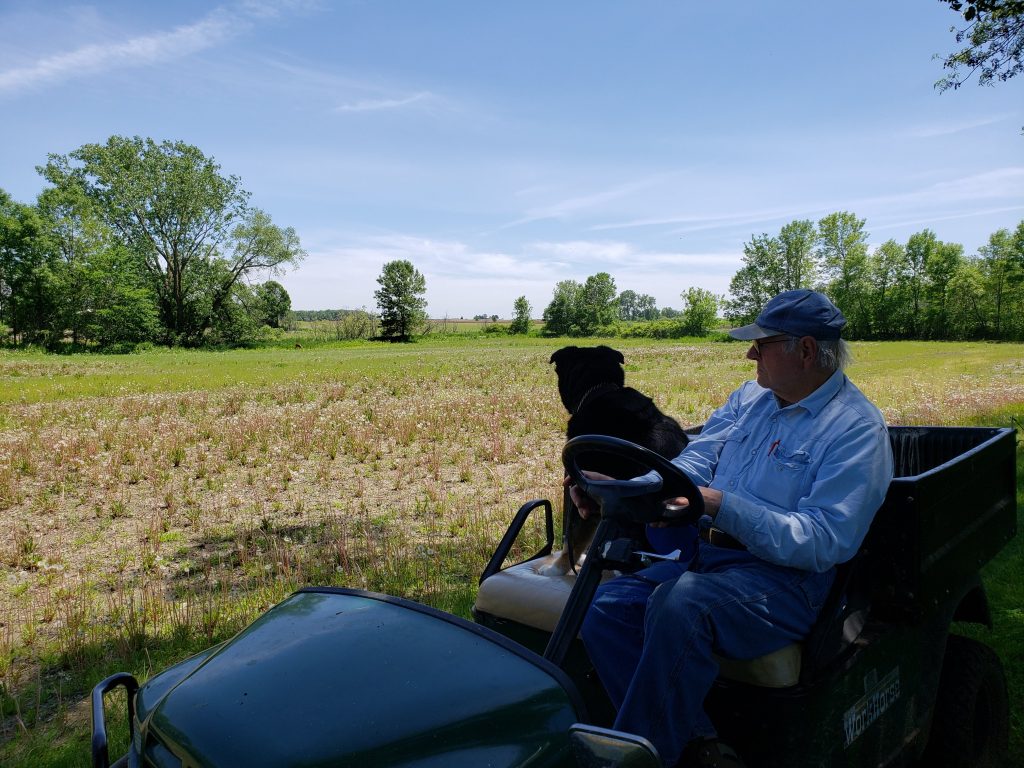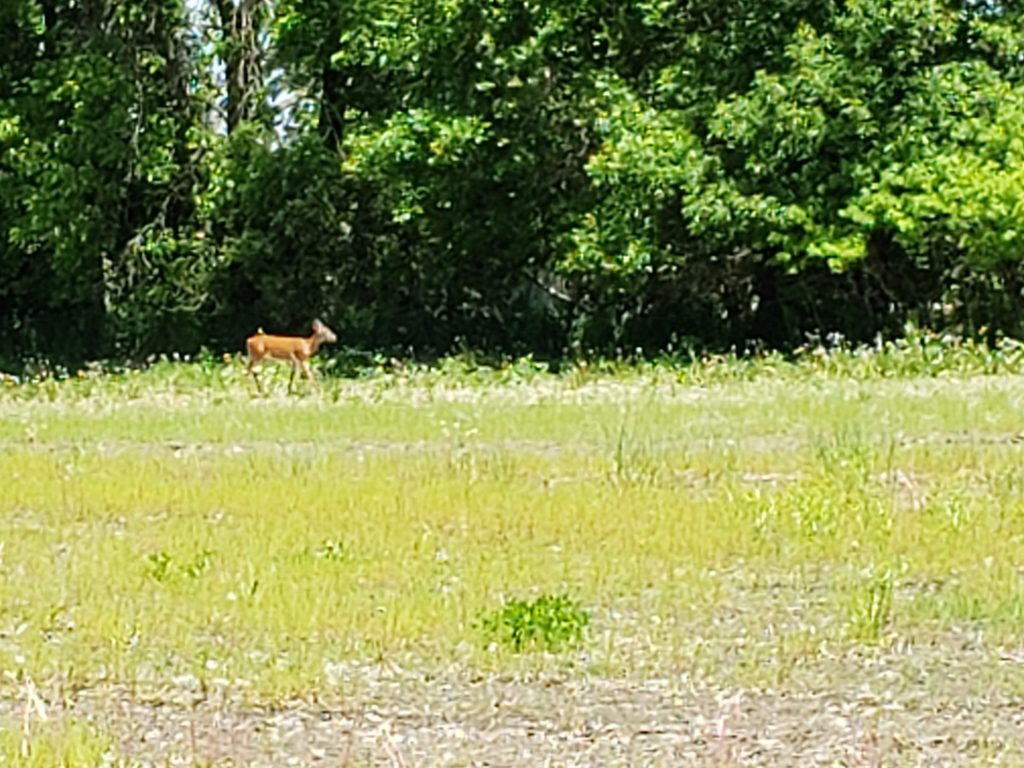 Such a nice ride into the far reaches of our farm. Hope we don't get too much rain tomorrow. I'd rather not have mud blocking our path again, at least not too soon.
Bob returned to the back of the farm without me later in the afternoon. He was cutting the tall grass and almost ran over a fawn. Luckily, he saw it in time–no photo of the fawn…darn.