I found a way to express myself besides using words. I'm painting again, but not with watercolors. This time I'm using alcohol inks.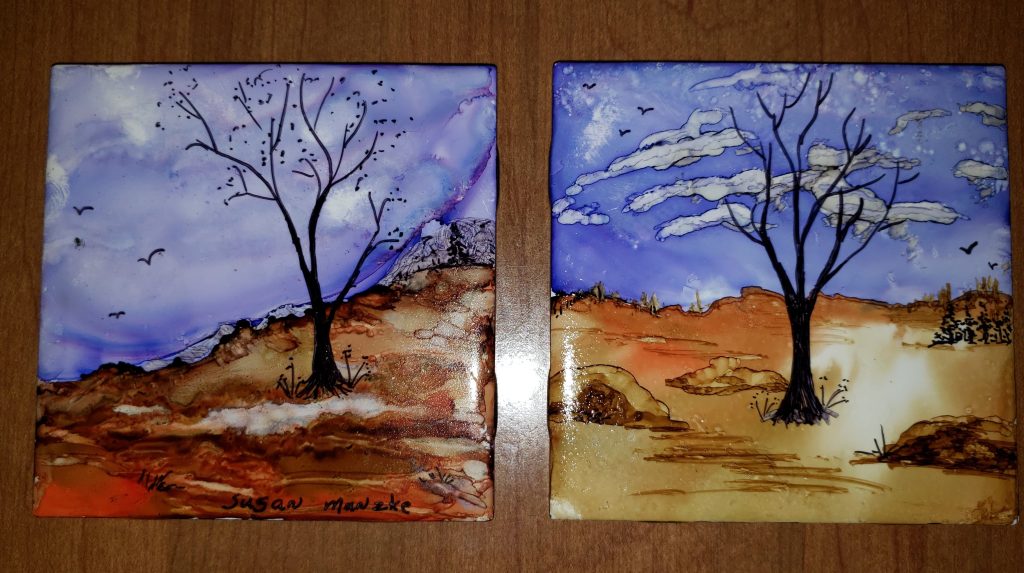 Here are four of my paintings. These trees are on 4 by 4 tiles. The glossy surface makes painting with alcohol ink interesting. Sometimes it has a mind of its own and spreads wherever it wants.
There is an upside of this kind of art, if I absolutely hate what I've done, I can spray it with alcohol, wash it away, and start with a clean tile. If I'm satisfied, I spray the finished tile with a clear lacker and then it's set.
These are backed with cork so they can be used as coasters. BTW: I have a few for sale at Sissy's in Seymour.
I also, have some wild and crazy paintings, but I think I'll leave those for another time. This is just a sample for a quick blog today.