I had the urge to make my Polish grandma's paczki today. It was handed down to my mother and then to me.
I started by making basic bread: 11 oz. milk (1/4 cup + 2 TB) milk, 2 TB butter, 3 1/3 cup flour, 2 TB sugar, 1 1/4 tsp salt, and 2 tsp yeast. Make bread as usual. Before second rise roll out and cut into rectangles. Punch a hole in the center and pull dough through the hole to make a kind of necktie.
Let rise. After about 20 minutes fry in small batches in canola oil. You'll need to watch and flip over Paczki.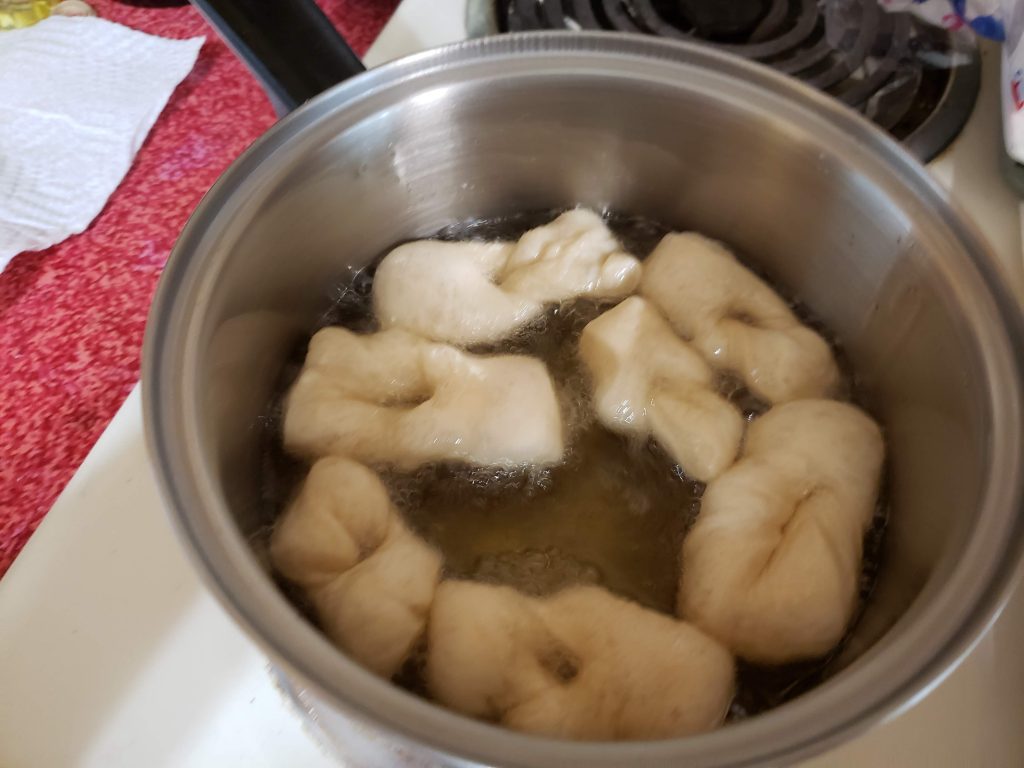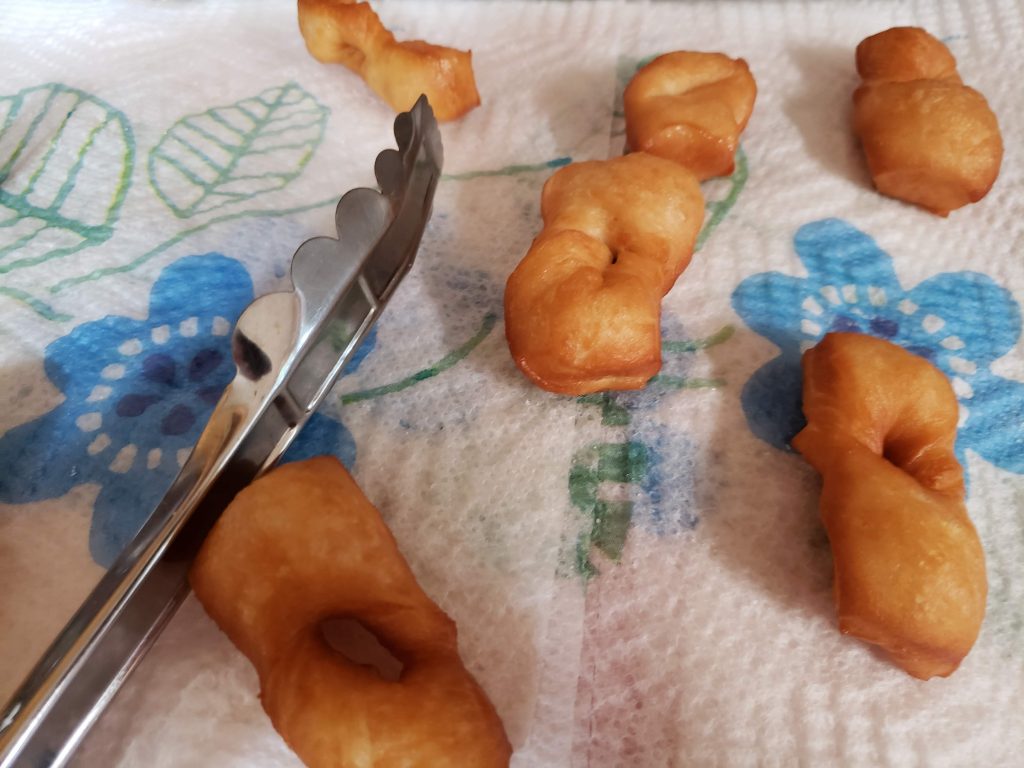 Drain on a paper towel and cool before dipping in sugar.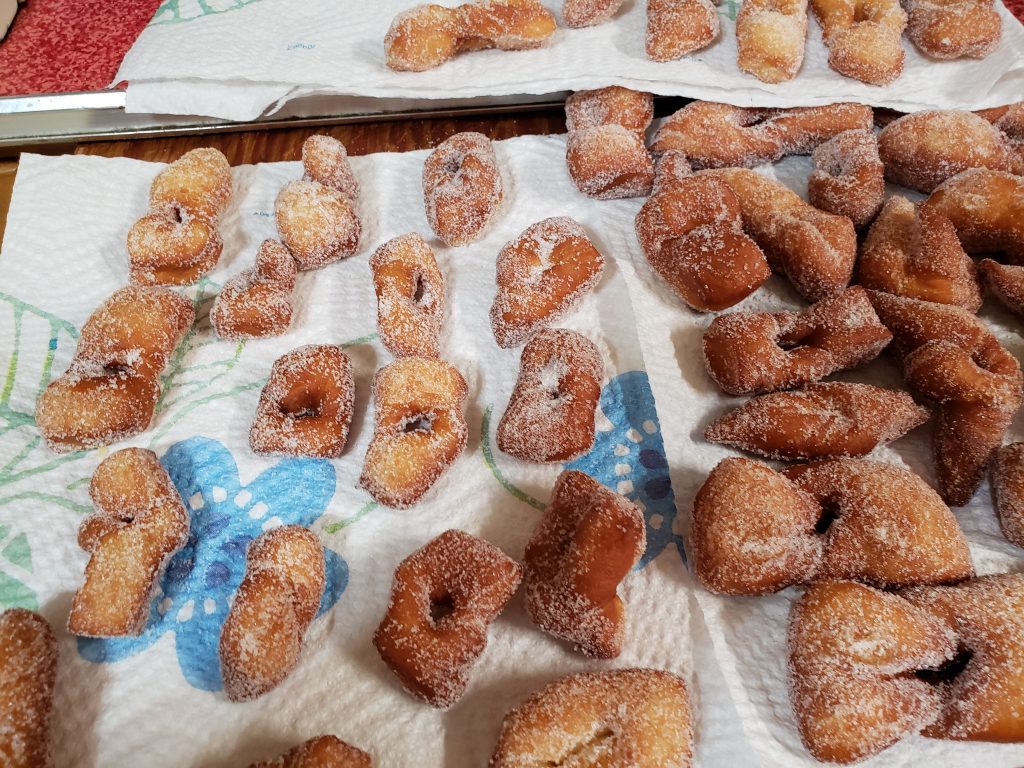 Enjoy.
I froze most as Bob and I can't (shouldn't) eat too many. Will share later.
Copyright © 2019 Susan Manzke, All rights reserved