Stella left her shirt alone the first day, but that didn't last.
I added a cone the following day so she couldn't get at her stitches.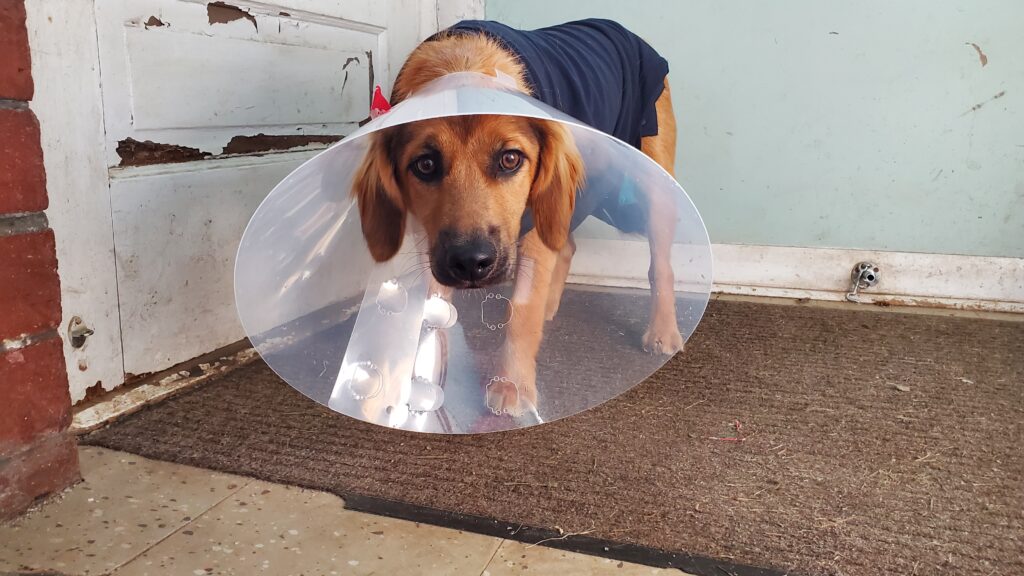 Two weeks of torture are ahead for both of us.
We'll get through this, but neither of us will be happy while we work through post-operation life.
Until next time, that's all there is from Sunnybook Farm.
Copyright 2022 Susan Manzke, all rights reserved.