Friends helped me eat the Rhubarb Crisp I made and then asked for the recipe.
Start by getting rhubarb. My neighbor let me pick all I wanted.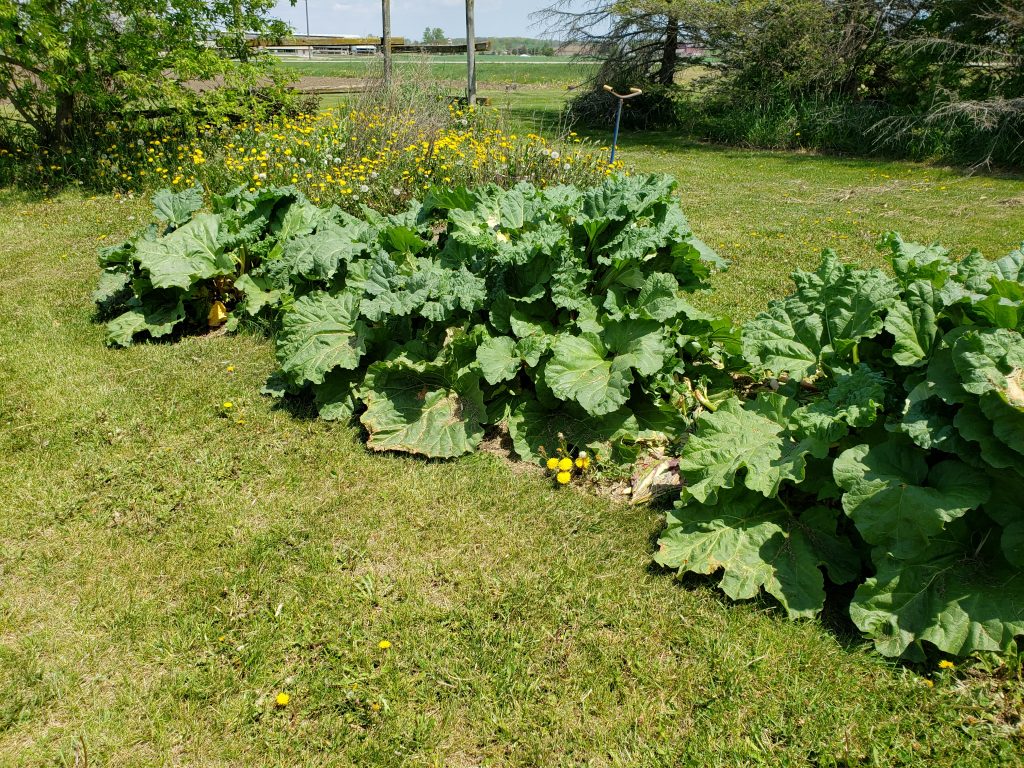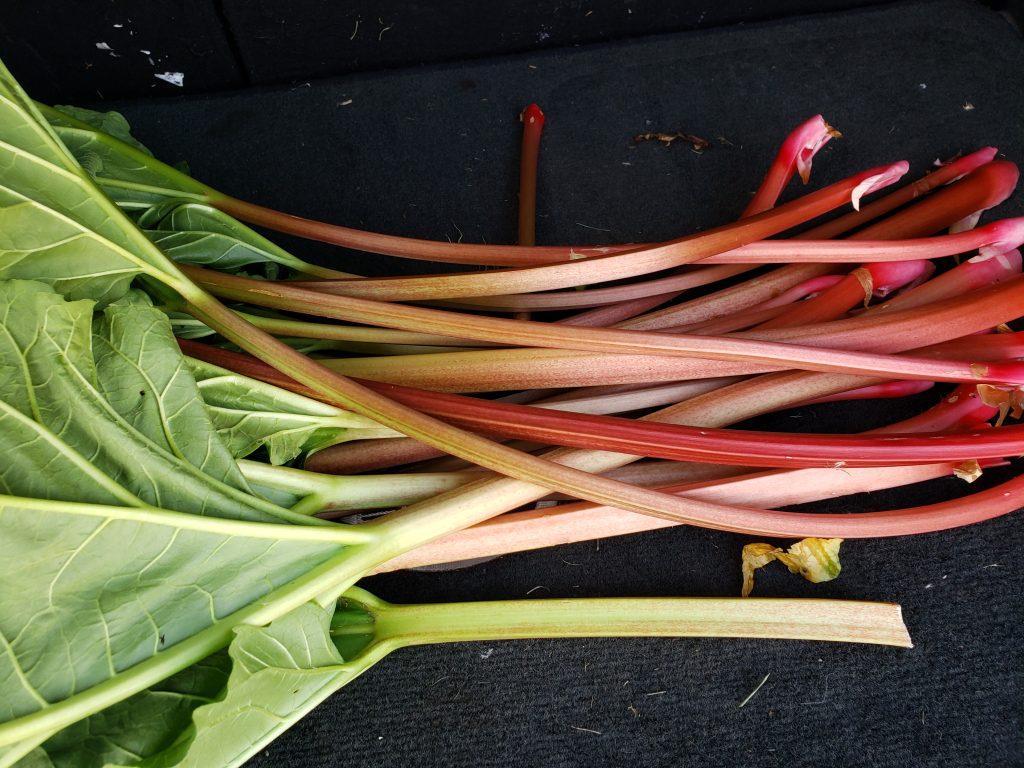 Remember to cut off leaves and bottom of the stem, and then dice the stalk.
Rhubarb Crisp recipe
Crust:
2 cups flour, 1 cup butter, ½ cup powdered sugar
Combine flour and sugar. Cut in butter until mixture clings together. Press in 9 X 13 inch pan. Bake at 350 degrees F for 20-25 minutes or until lightly browned.
Filling:
3 cups sugar, ¾ cup flour, 1 tsp. salt, 1 ½ tsp. baking powder, 4 eggs, one 3 ounce package cherry or strawberry Jello, 4 cups diced raw rhubarb
Stir together sugar, flour, salt, baking powder, and Jello. Beat eggs until fluffy and add to dry ingredients. Mix well. Add rhubarb. Pour into baked crust and bake 35 minutes at 350 degrees.
Share with friends.
Copyright © 2021 by Susan Manzke, all rights reserved