I came across a can of pumpkin in my pantry and decided to make a pie. I even had most of the ingredients.
Easy Pumpkin Pie
Ingredients:
One 15 oz can of pumpkin; one 12 oz can of evaporated milk; 2 beaten eggs; 1 tsp flour; 1/2 tsp salt; one TB of pumpkin pie seasoning (or substitute 1/2 tsp cinnamon, 1/4 tsp ginger, 1/4 tsp nutmeg, 1/8 tsp ground cloves). Mix all together and pour into 9″ deep dish pie shell.
Bake at 350 F for 55 to 60 minutes. Cool. Eat.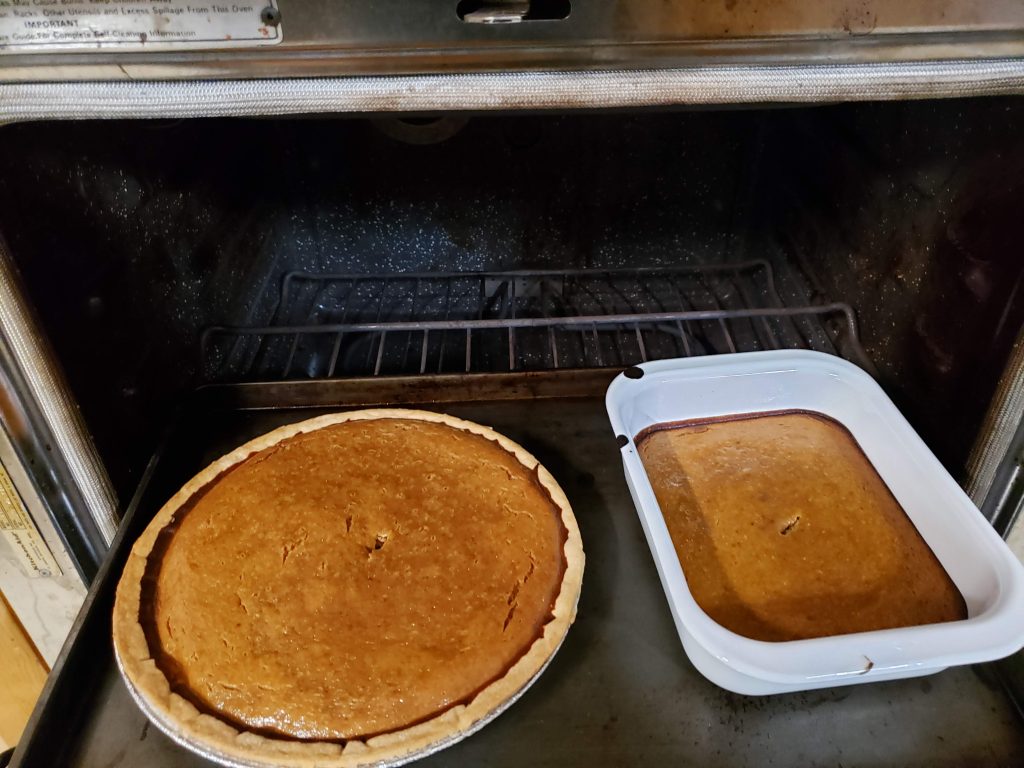 My pie shell was shallow so I put the extra filling in a different oven-safe pan and baked it without a crust.
Some like to eat their pie with whipped cream, but since I didn't have any, I had to force myself to eat it naked.
Pumpkin pies are easy to make, especially when you start with canned pumpkin. And whipped cream or not, they are yummy.
Copyright © 2020 by Susan Manzke, all rights reserved