I made a Cherry Crisp pie today. Well I actually only made part of it from scratch.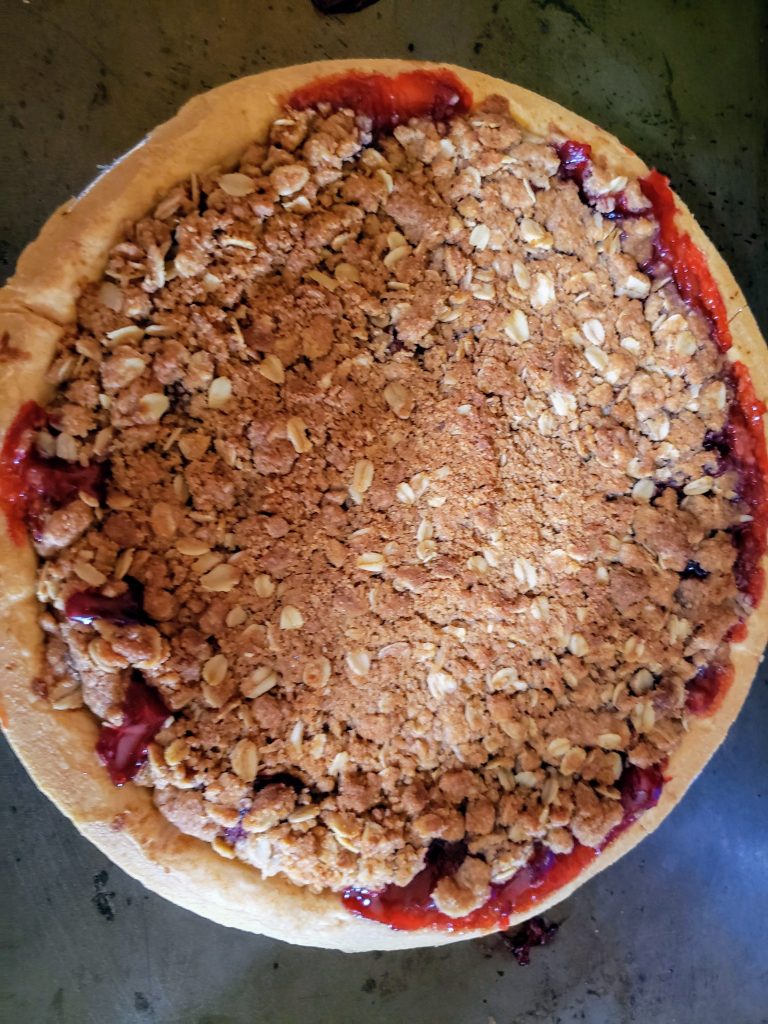 Recipe
1 single-crust pie, put a can of cherry pie filling inside crust.
Ingredients for topping: 1/2 cup flour; 1/3 cup packed brown sugar; 1/3 cup rolled oats; 1 tsp of cinnamon, and 1/4 cup of butter, softened. Mix together and crumble on top of cherry filling.
Bake 35 minutes at 350 degrees until a bit bubbly. Let cool. Eat.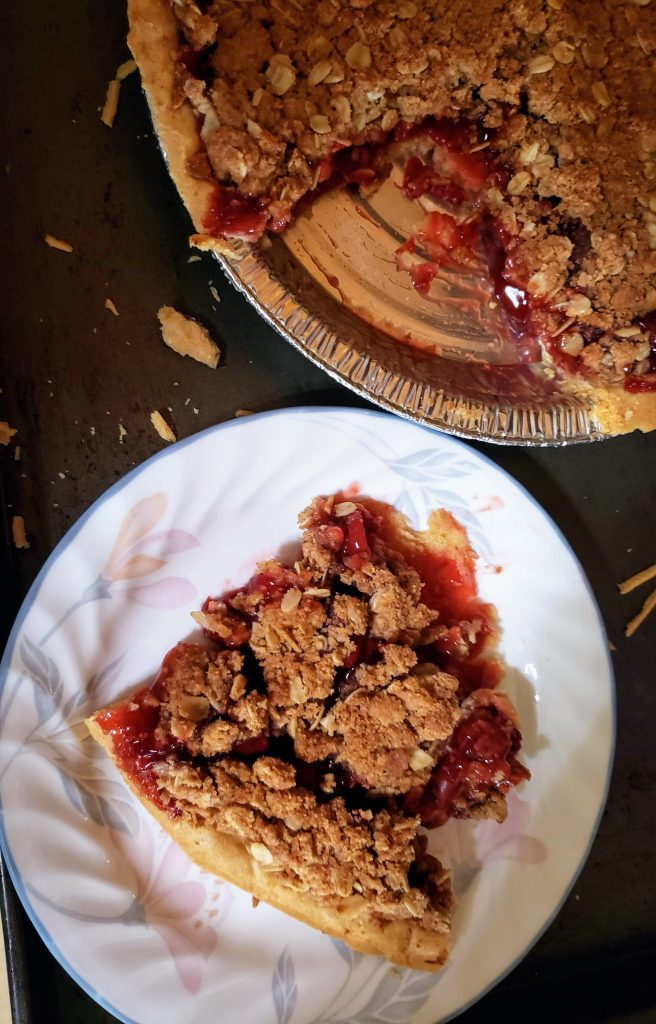 My slice didn't come out perfect, but it did taste great.
Copyright © 2020 by Susan Manzke, all rights reserved