I ate a slice of quiche made by someone else. It was good, but I knew I made better.
Though I haven't been baking, making a quiche kept creeping into my thoughts until I had to do it.
First, I listened to Alexa tell me a recipe. Then I took what I had at home and without measuring, I made my egg pie.
Quiche
1 frozen pie crust; 5 eggs; some half and half (I used condensed milk from a can because that's what I had), chopped up bacon, onion, mushroom, shredded cheese, salt, and pepper to taste.
Mix ingredients, pour into pie crust, bake.
I have a countertop oven on my back porch, so that's where I baked it.
I kept an eye on it, but it took about an hour at 350 degrees.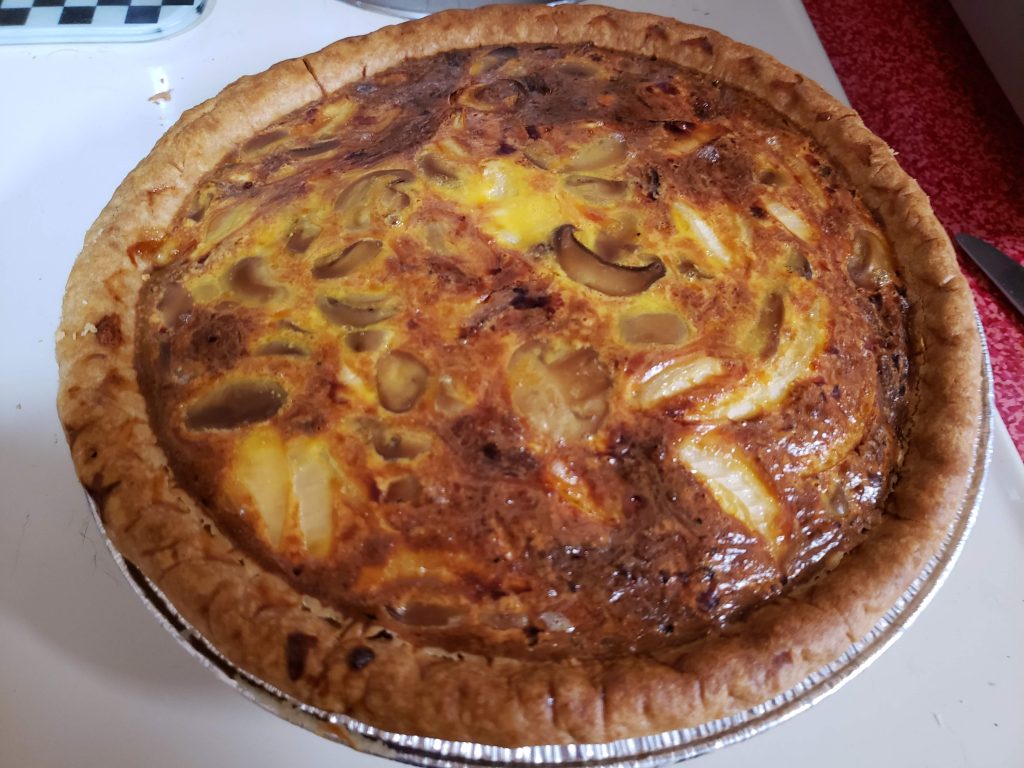 I had inserted a knife in the center at about 45 minutes and it was still liquidy.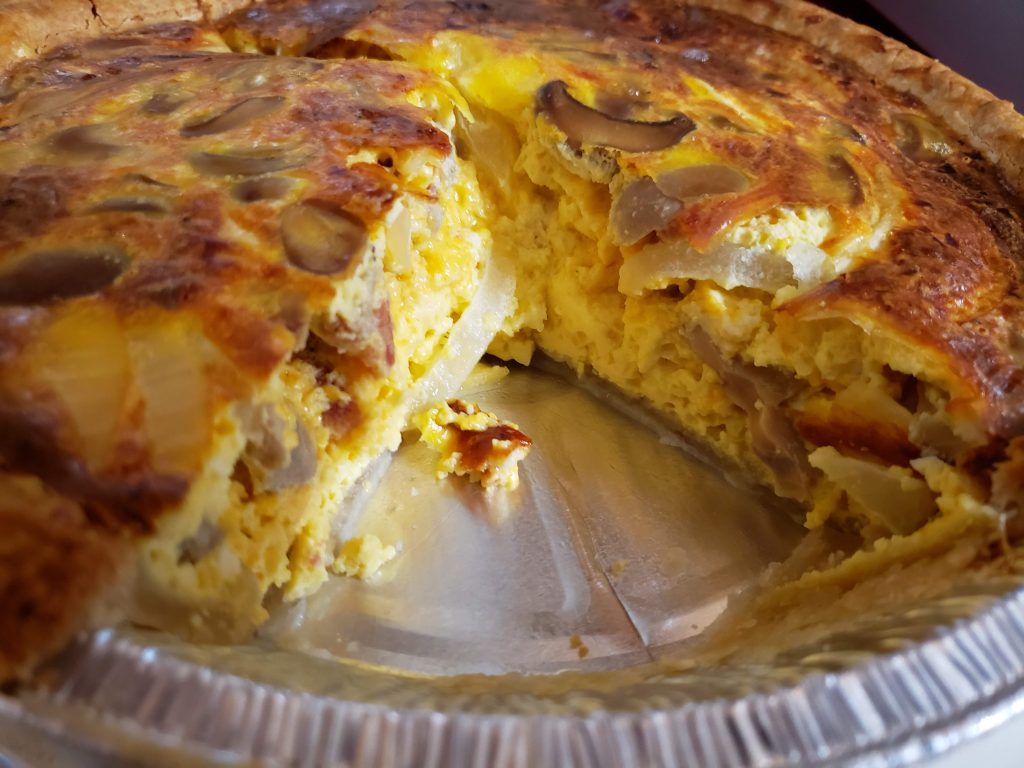 The result was very yummy. Measuring and choice of ingredients are always optional.
I'll be eating this quiche for a few meals, but that's okay with me.
So, now you have a rough outline, not a recipe for a homemade quiche.
Copyright © 2020 by Susan Manzke, all rights reserve