I just fed the outside (barn) cats that have decided to make our place their home. One I named Squinty.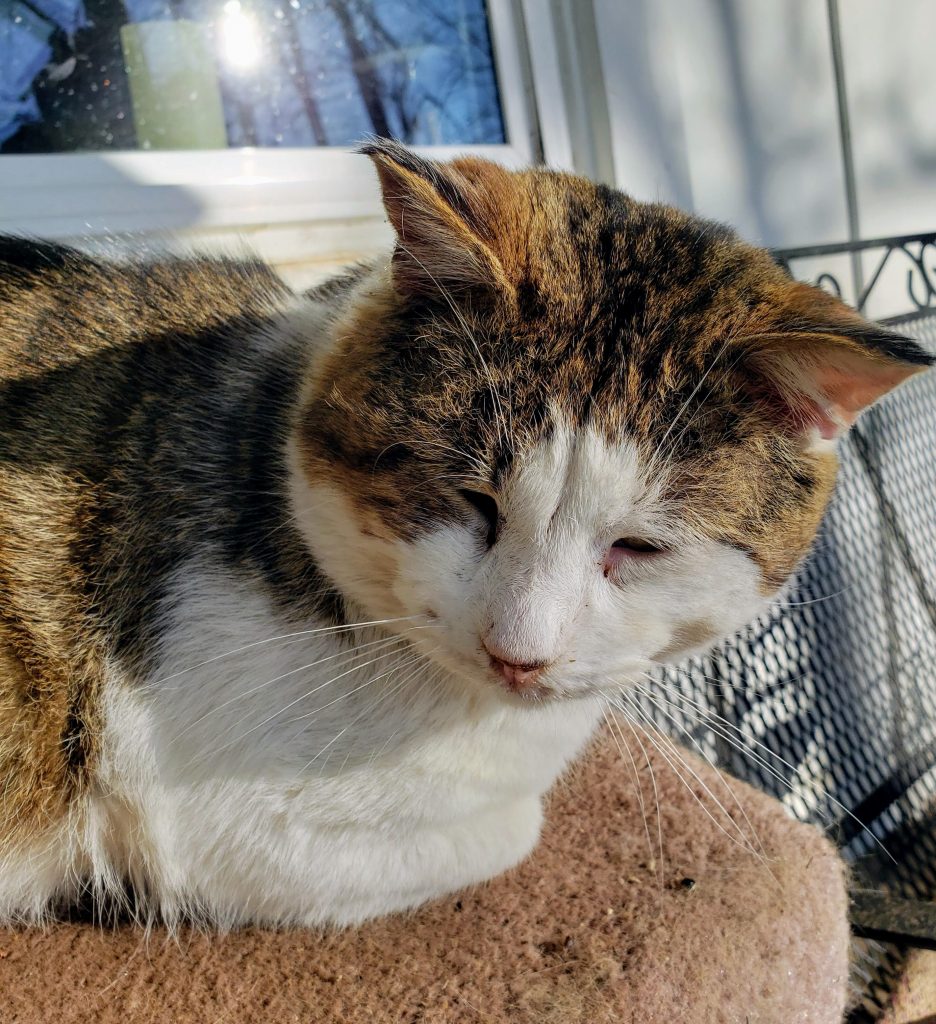 Squinty can be found on our front porch during the day. Mostly he seems to be sleeping.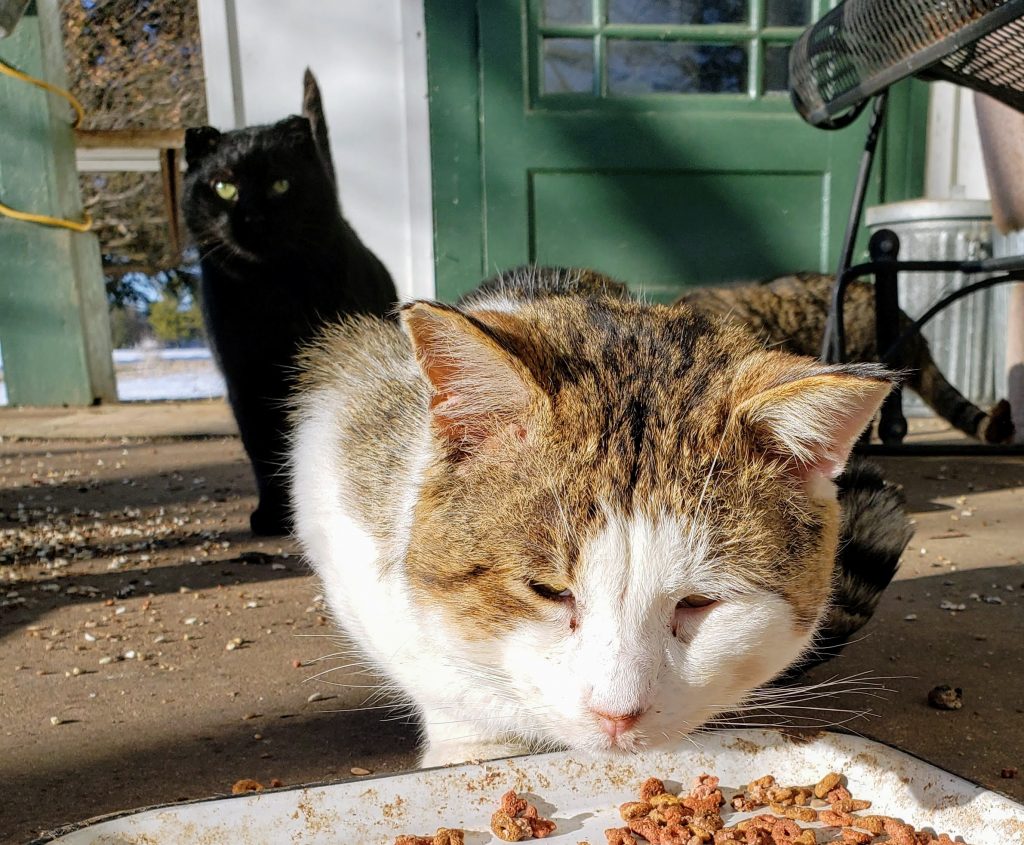 Other times, Squinty is looking for a free handout.
Squinty seems very calm and he is. He is calm unless the neighbor's cat comes for a visit. The neighbor cat is his nemesis. I haven't gotten a photo of them together, nose to nose, growling.
I'll keep trying to get a photo of the two during a face-off, but mostly I keep out of their way when they are growling at each other.
Together they are just too much.
Copyright © 2020 by Susan Manzke, all rights reserved